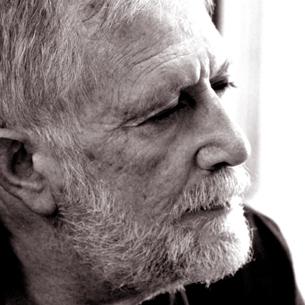 Sliman Mansour
Selected Solo exhibitions: 2011 "Terrains of Belonging", Alhoush Gallery, Jerusalem; 2007 "ٍSketches", Almamal Gallery, Jerusalem (Old City); 2003 "The Fabric of Memory", Sharjah Museum, Sharjah; 2001 "Ten Years in Mud", travelling exhibition, (Sakakini Center) Ramallah, (City Hall)Nazareth and (Village of Arts and Crafts)Gaza; 1998 "I Ismael", Cairo Biennial, Cairo; 1996 "Palestinian Art: Suleiman Mansour", City Hall, Stavanger, Norway; 1995 "Suleiman Mansour", Sharjah Biennial, Sharjah; 1992" Roots", United Nations, New York; 1981 "Sliman Mansour", Gallery 79, Ramallah.
Selected group Exhibitions: 2010 "Contemporary Calligraphic Art in the Arab World", Nabad Gallery, Amman; 2009 "The first exhibition", Gallery Rafia, Damascus; 2009 "The Other Shadow of the City", Alhoash Gallery, Jerusalem; 1992 "Art Dialogue", Nora Latin, ABF, Stockholm; 1990 "Art Under Occupation", City Hall, Salerno; 1989-1996 "New Vision Group", 1988 "It's Possible", Cooper Union, New York; 1984 "Land Day", Al-Hakawati Theatre, Jerusalem;1980 "Palestinian Art", State Museum of Oriental Art, Moscow; 1978 "International Exhibition for a Museum in Palestine",  Beirut; 1975 "First group exhibition of Palestinian artists under occupation", YMCA, Jerusalem.
Awards: 1998 Palestine Prize for the Visual Arts; 1998 Grand Prize of the Cairo Biennial.