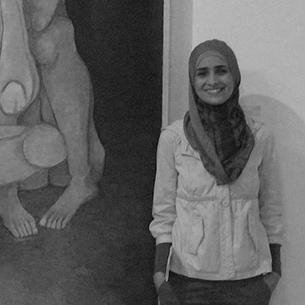 Layan Shawabkeh
1987-2009, Palestine
Selected solo exhibitions: 2005 "Premier Paintings" Birzeit University; 2006 "Identity of the Soul", Birzeit University.
Selected group exhibitions: 2009 "Fragile Bodies", The Mosaic Room, London. 2011 "al-Bab, Highlights of contemporary arab art", British Museum at the DIFC, Dubai; 2003 "religion, Art and War", Maison Des Arts, London.
Awards: 2006 Innovation Award, Birzeit University; 2008, Young Artist Award, A.M Qattan Foundation, Ramallah.