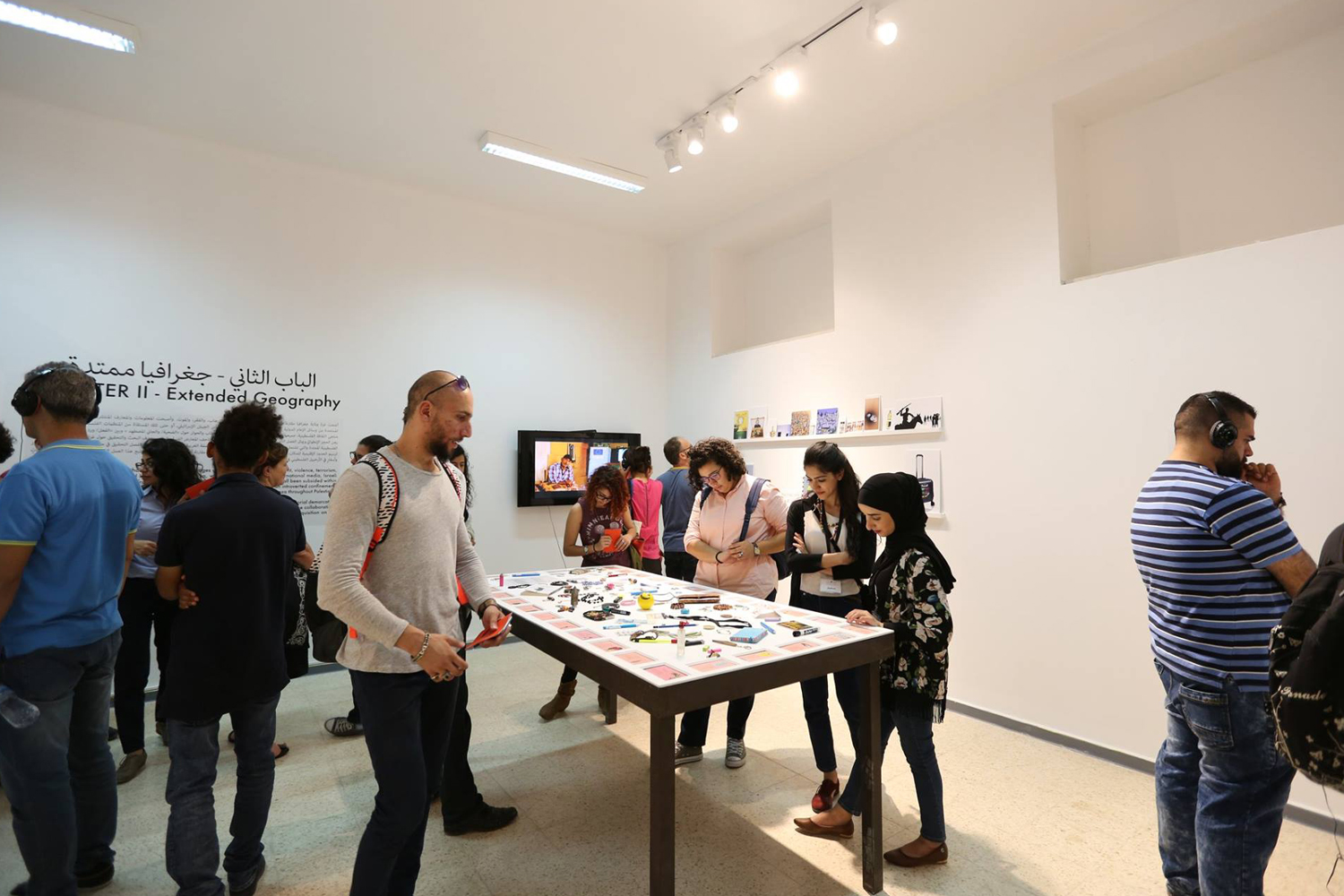 Chapter I: Research from afar. A student based research on the Re-construction of Gaza was given to students in specialized classes by both the IAAP and BZU - Department of Architecture. Interested students and researchers explored the possibility of remote investigation through the research they have conducted on Gaza and its confined geography. Their investigation questioned whether it would be more valid to impose authoritative propositions, thus dictating fixed solutions for both the destruction and reconstruction of Gaza, or whether it would be more useful to bring about questions that open onto novel directions for future prospects in the research on Gaza. Chapter II: Extended Geography Is a collaborative based research amongst artists, curators and students investigating the curatorial theme of the exhibition in an extended geography covering the Gaza Strip, Palestine 1948, the West Bank and Jerusalem.
These collaborations pursue a methodology that engages travelling in the Palestinian archipelago in order to investigate the re-construction of Gaza through documenting the landscape and  their observations and interactions with people in their personal travel journals, in an attempt to connect the fragmented geography.
Participants : Participating Students from Birzeit University, Department of Architecture: Abdulmajeed Al-Hindi, Adele Jarrar, Amneh Khrais, Aseel Khalaileh, Fadel Al-Marbou, Haneen Odetalla, Isra Harfoush, Michael Jabareen, Nayef Zayed, Suhair Jarayseh, Taline Saliba, Wissam Sharabati. Participating Students from the International Academy of Art Palestine: Amani Yaqob, Dalia Boukhari, Hadeel Qutna, Hamza Amleh, Lara Hodaly, Noor Abu- Hashhash, Waseem Makhlouf, Yusor Hamed, Noora Said Participants through Eltiqa Group- Gaza: Amira Hamdan, Dua' Kishta, Hala Abu Nahle, Khader Alkurd, Manal Edeeb, Mohammad Al-Imrani, Mo'in Al-Susi, Safa' Abu-Dalu, Sharifa Al-Ghusein, Somaya Al-Aqra Participants from DESIGN STUDIO 22 - University of Westminster: Claudia Turton,   Dean Robson VanDerVord, and Andreas Christodolu.