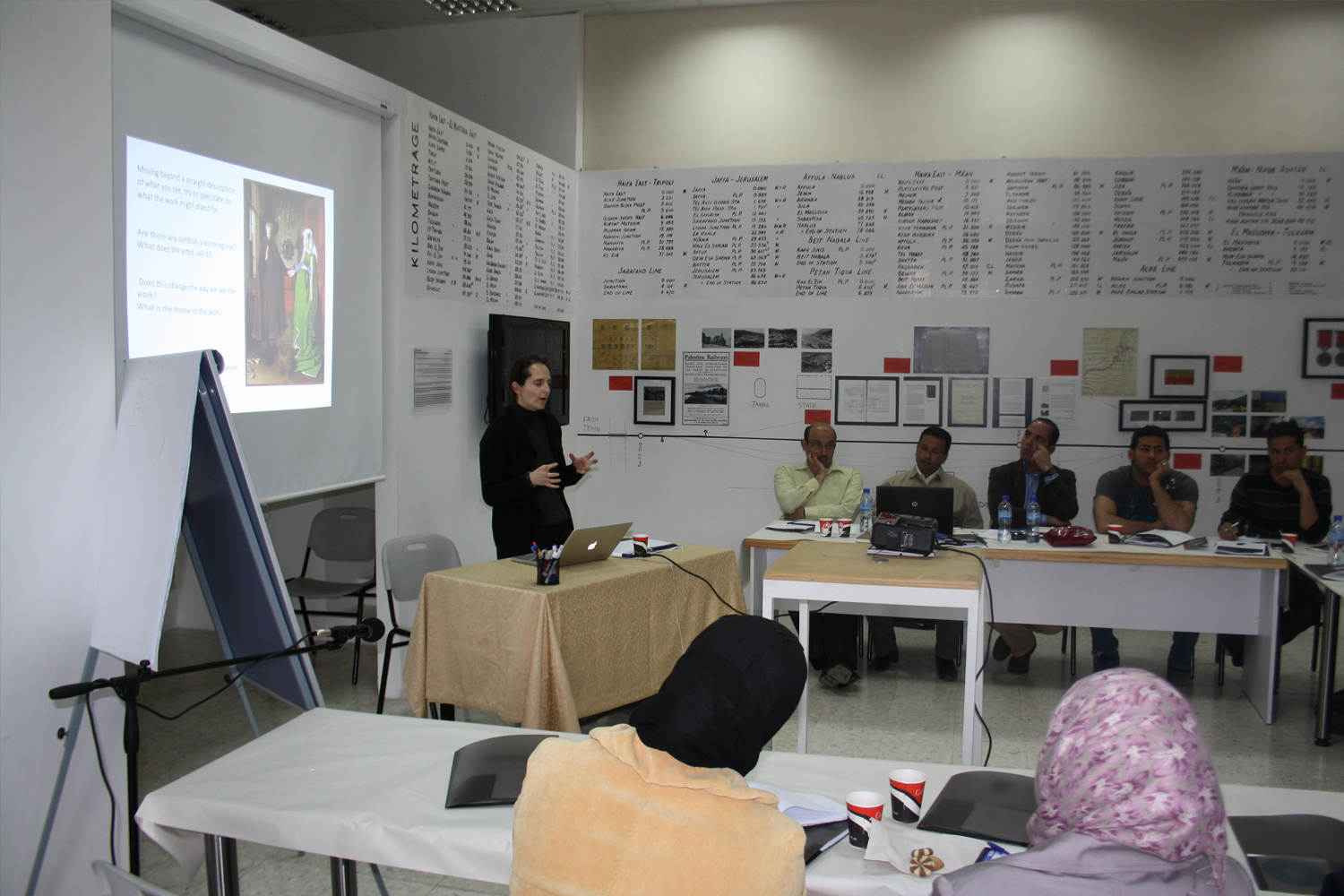 This training course comes as part of the Art for Schools Program. It was carried out in four successive intervention sessions held at the Museum.  The  first was given by Yazid Anani, and it tackled the role of the curator in the production of the exhibition. The second was held by artists Iyad Issa and Sahar Qawasmi who talked to the audience about their artwork "The Railway". Then Tina Sherwell gave a presentation about the concepts of  contemporary and modern art, and finally Suleiman Mansour delivered an intervention on Palestinian art.
Participant : 21 art teachers from different Palestinian schools.
Artist : Tina Sherwell, Yazid Anani, Suleiman Mansour, Iyad Issa, Sahar Qwasmi.
Partnership : Arab Bank for Economic Development in Africa – Islamic bank.
Date:
March 10, 2012

to

March 12, 2012