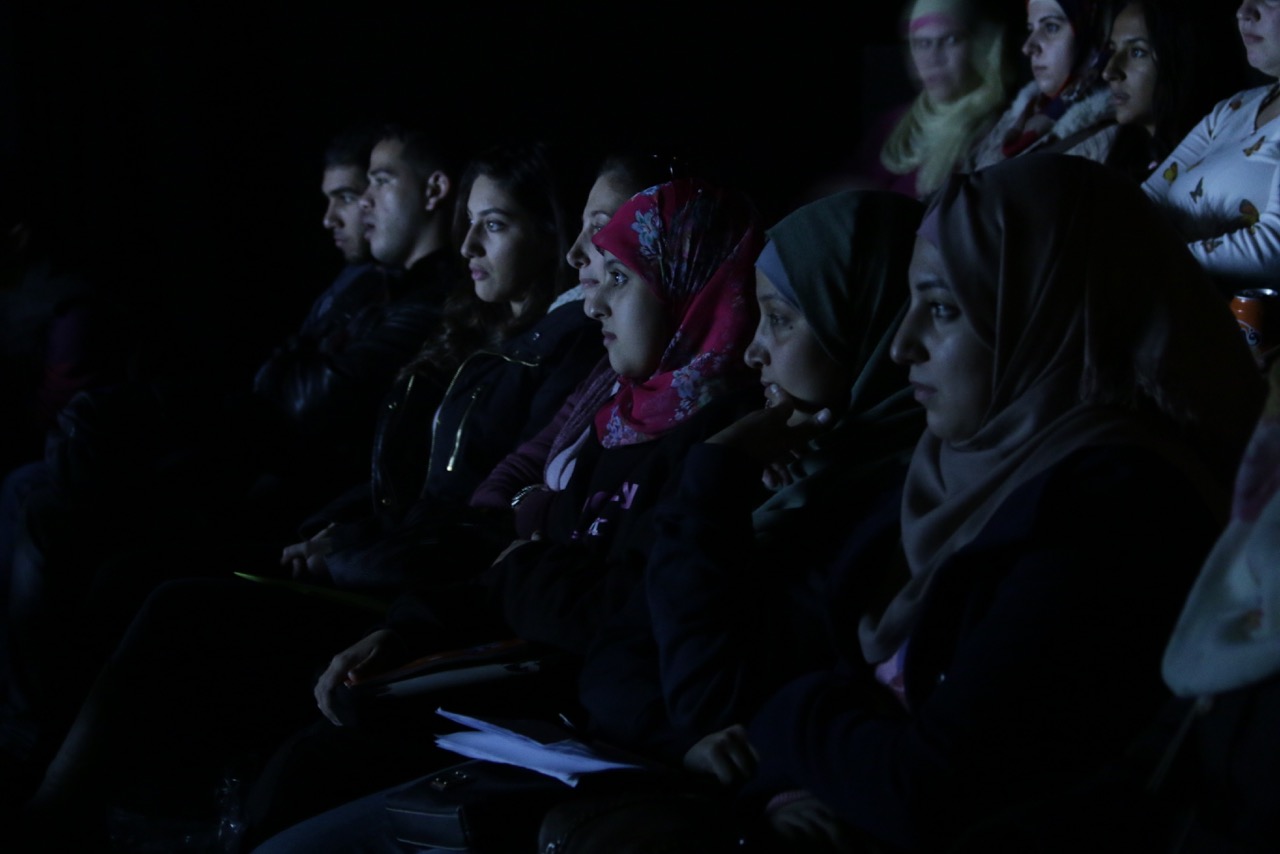 n a parallel activity to "Unlike Other Springs", Birzeit University Museum is organizing a program of video art screenings curated by Emily Jacir.  The videos in the program are part of a video art library, which Emily Jacir collected exclusively for Birzeit University as part of the First International Video Art Festival in Palestine that she had organized in 2002.
The screenings are shown in Yusuf Ahmad Al-Ghanem Library between March 19th and  9th April  2016.
 
The first Palestine International Video Festival, which took place in 2002, was a project conceived by Emily Jacir and co-­‐curated with John Menick. The festival took place in a multitude of places, from television stations and cultural centers, to people's private homes; the main hub and organizing point was Birzeit University. Birzeit University was also the site of seminars, workshops, and an exhibition in the Qamarieh Gallery. Due to the curfews, which began in some cities every night at 6 pm, we also organized a distribution system in order to secure that residents would be able to borrow the videotapes so the festival also took place in people's living rooms. People's private homes became places for presenting thoughts, viewing archival material, screening films, generating discussions, presenting documents and works of art. We showed an international group of artists including Greg Bordowitz, William Kentridge, Cesare Pietrouiusti, Ashley Hunt, Sally Gutierrez, Lana Lin, and Ghazal.  
Screening for the first time in Palestine were works from the region which had not been shown before, like Walid Ra'ad's The Weight of a Dead Horse Hangs and Hostage -­‐   The Bachar Tapes; Akram Zaatari's Red Chewing Gum and His & Her; Jayce Salloum's Untitled Part 1: everything and nothing and Beauty and the East 2003
and Carol Mansour 's 100% Asphalt. We inserted our festival films, programming and workshops into various cultural centers: The Popular Art Centre, Khalil al Sakakini Cultural Center, A. M. Qattan Foundation and Al-­‐Kasaba Theater in Ramallah; Anadiel Gallery in Jerusalem; and Dar Annadwa in Bethlehem to name a few. We also collaborated with local television stations to organize programming and screenings and workshops including Al-­‐Quds Educational Television (AETV) and Bethlehem Television.  
This kind of "cross-­‐border" collaboration, across multiple institutions and cities throughout Palestine, in a variety of locations was innovative and one of the first instances where this kind of exchange happened. There was an incredible spirit of solidarity and co-­‐operation across all cities and organizations. I look at this conglomeration of individual artists, cultural institutions, people and media across Jerusalem, Birzeit, Ramallah, Bethlehem, Gaza and internationally, as a unique moment in our cultural history. It was multi-­ layered, practical, experimental, artist run and initiated, and was done without any funding or involvement of donors. Artists, thinkers and activists organized it. It was grassroots in the true sense of the word.  
Curator of the programme : Emily Jacir.
Date:
March 19, 2016

to

April 2, 2016