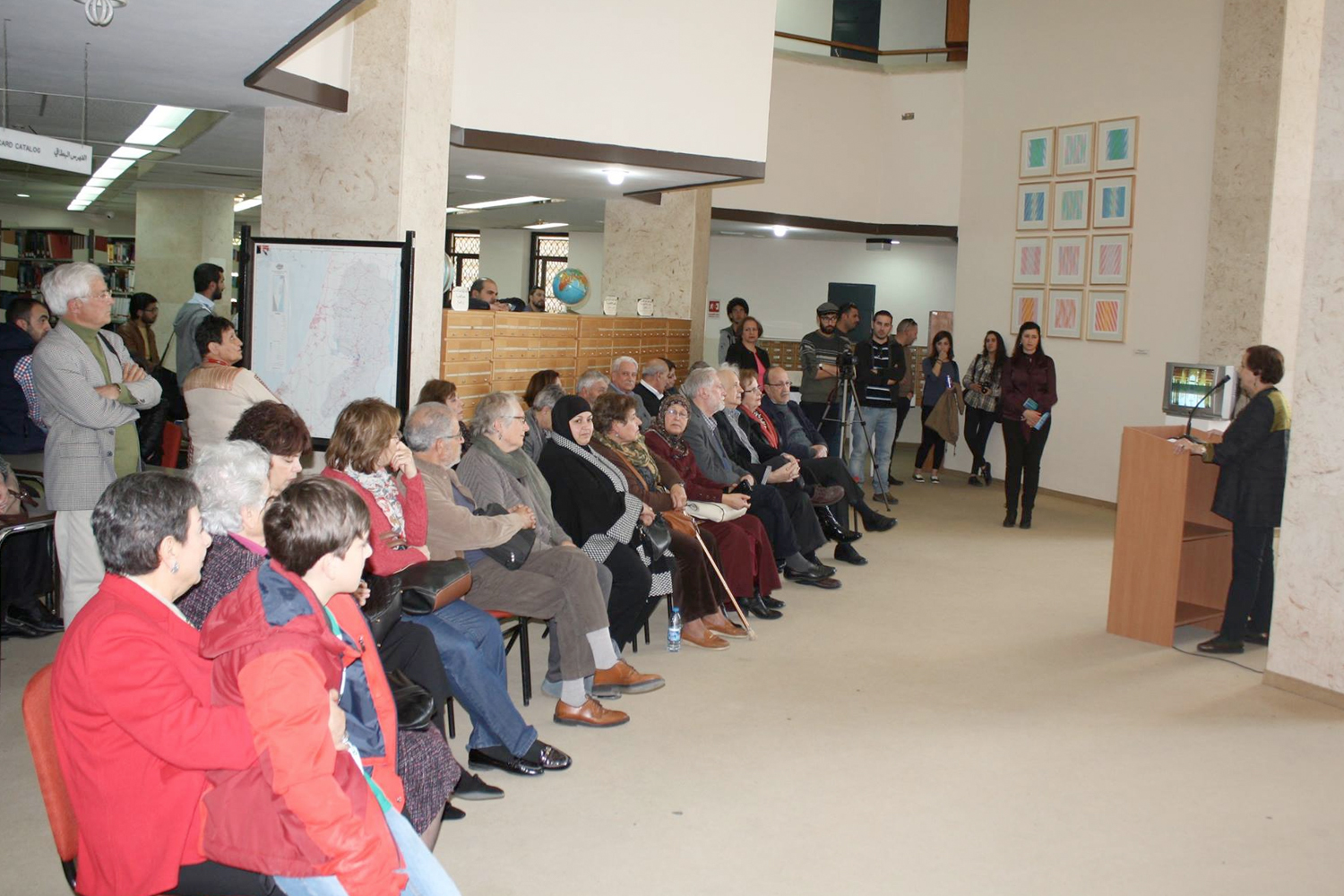 Birzeit University Museum  organized on the 19th of March 2016 an art exhibition entitled Unlike Other Springs, in commemoration of more than twenty years for the establishment of its art collection. The collection was gradually formed by the generous contributions of visual artists and University friends from Palestine, the Arab countries and the world at large, who offered their works as gifts to the museum. The number of artworks in the collection today exceeds 300 works representing modern and contemporary practices, including painting, multimedia, sculpture and video art.
The exhibition Unlike Other Springs sheds light on the genesis and evolution of the art collection, show casing the deep historical relationship between the University and the Palestinian and Arab artists as well as artists from various cultural backgrounds. The collection started in 1994  with the first donation to the Museum by  Swiss artist René Feurer.
Participant : Rene Feurer, Marwan Qassab Bashi, Kamal Boullata, Etel Adnan, Laila Shawa, Samia Halaby, Vladimir Tamari, Mona Bassili Sehnaoui,  Rachid Qurayshi, Ismail Shammout, Nasser Soumi, Sari Khoury, Samira Badran, Mona Hatoum, Mona Saudi, Vera Tamari, Maurice Pasternak, Mizuko Yakuwa,  Jorge Shmeitzer, Guy Cobb, and Lois Nakhleh .Sliman Mansur, Suha Shoman, Nabil Anani, Tayseer Barakat, Emily Jacir, Rula Halawani, Hosni Radwan, Taysir Batniji , Samir Salameh, Hani Zurob, Khaled Hourani, Jawad al Malhi, Jumana Manaa, Raeda Saadeh, Inass Yassin, Sharif Waked, Ahmad Kanaan, Khalil Rabah, Tayseer sharaf, Yazan Al khalili, Amer Shomali, Omarivs Ioseph Filivs Dinæ, Bashir Makhoul, and John Halaka. Finally yet as importantly, we extend our gratitude to Palestinian researcher and art collector George al Ama,  for his contribution to the collection with  two unique gifts; a painting on glass by the well-known Palestinian artist and literalist Jabra Ibrahim Jabra, and a landscape drawing by pioneer artist Sophie Halaby.
Curator : Vera Tamari.