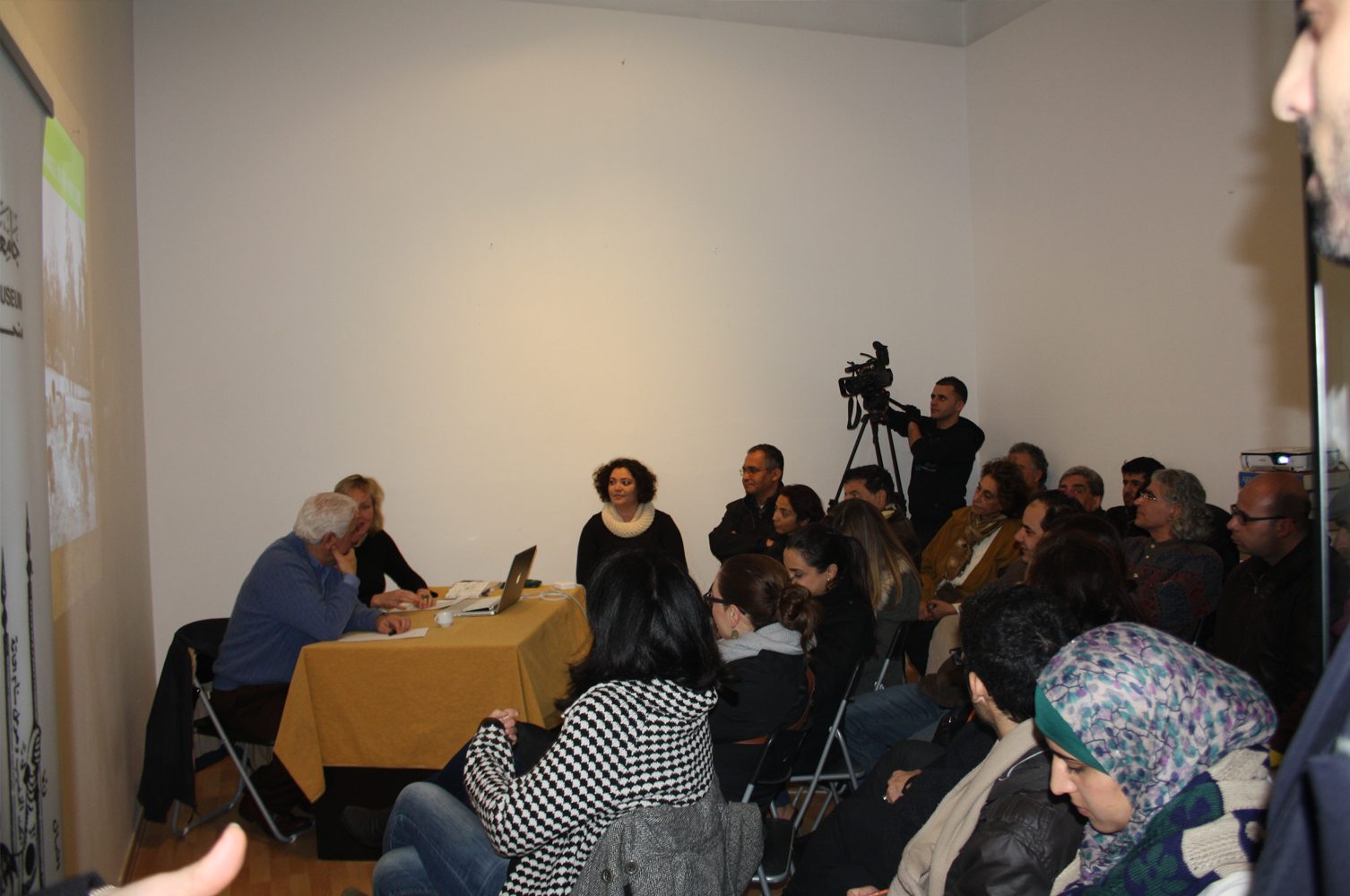 BZU Museum held its first seminar on Jericho project at the International Art Academy in Ramallah as part of the 4th edition of Cities Exhibition. Several artists, journalists, students and teachers from the Academy attended the seminar. In the beginning, the curator of the exhibition, Yazid Anani, welcomed the attendants and participants, then he explained that the purpose of this seminar was to take a closer look at the questions and findings each artist presents in the context of the socio-political reality of Palestine. Artist Suzanne Bosche, in this seminar entitled Miracle in the Holy Land? discussed with Palestinian researcher and sociologist, Salim Tamari, the main theme and methodology of her project. The project revolved around the Association of Scientific Development in Jericho whose facilities were almost completely shut down in the nineties except for the dairy factories. 
Artist : Susanne Bosch.
Participant : Dr. Salim Tamari.
 Partnership : British council, Goethe institute, Jericho municipality, Islamic Development Bank, International Academy of Art Palestine.
Date:
January 5, 2013

to

January 6, 2013