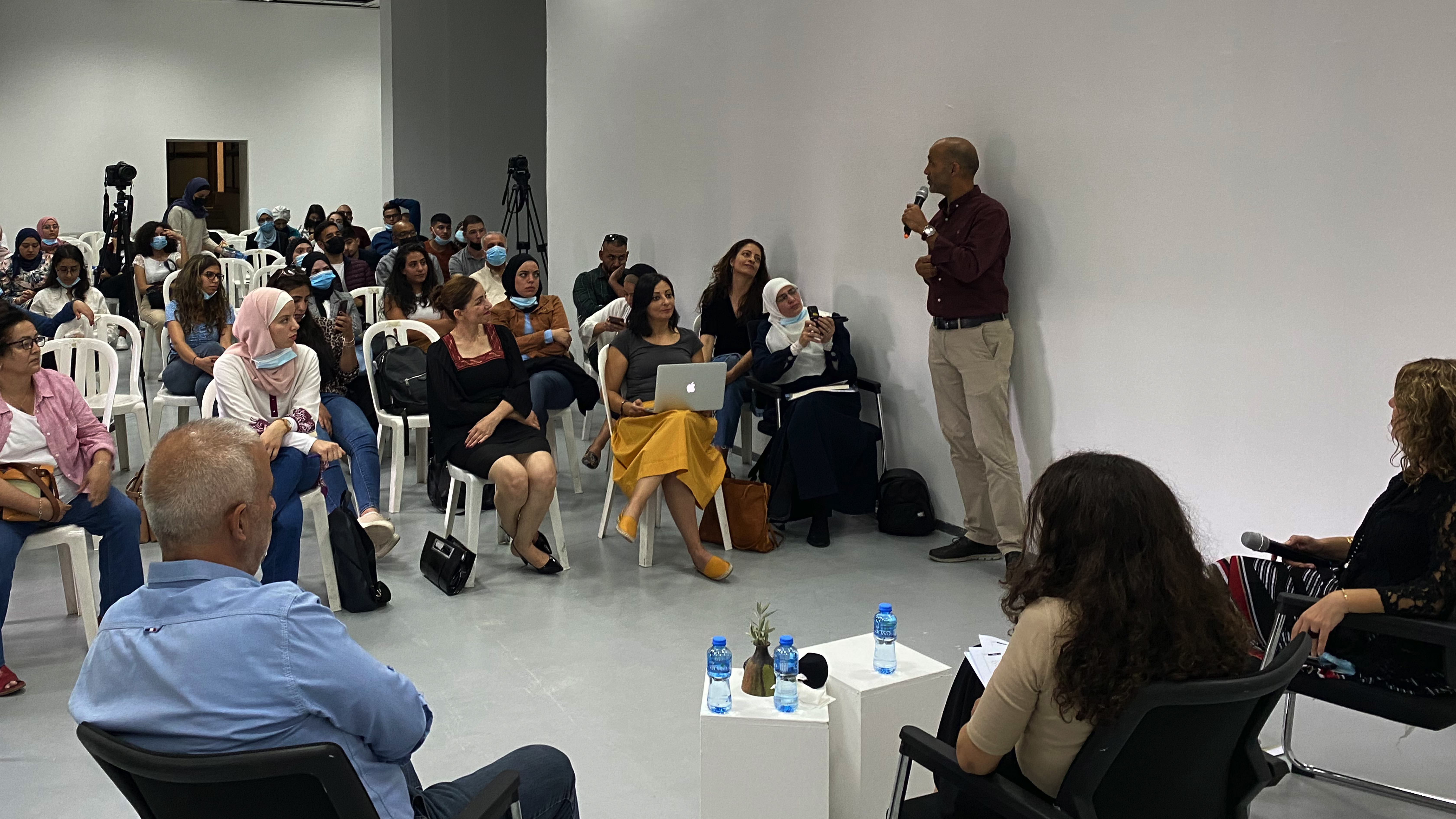 The Institute for Palestine Studies invites you
In partnership with Birzeit University Museum
To attend a Webinar: Prisoners' Words.. Springs of Speech / For the launch of the 128th issue of the Journal of Palestine Studies (Fall 2021).
Speakers:
Dr.Elias Khoury – Chief Editor, the Journal of Palestine Studies (Via Zoom)
Dr.Abdul Rahim Al-Sheikh - Guest Editor, the Journal of Palestine Studies.
Layan Kayed - Contributing to the issue.
Managing the Webinar /Chair:
Dr.Rana Barakat - Director of Birzeit University Museum
To attend via ZOM, please register through the link:
https://us06web.zoom.us/webinar/register/WN_RA3dYQbbQLK7DLpYkuMZEw
About the Issue:
Issue 128 of the entire Journal of Palestinian Studies was devoted to the Palestinian Prisoners' Movement in the Sixth Palestinian Geography-Zionist prisons. Most of its texts were written by Palestinian prisoners in occupation prisons and smuggled through bars. The issue includes seminars, reports, and articles on prisoners' diaries, how they face the difficult and brutal investigative phase, daily prison procedures, and prisoners' visions and dreams, which they make from sunshine strands radiating from their determination and steadfastness. Thus, they were able to challenge the limited space to reach the limitless academically by pursuing their studies and obtaining master's or doctoral degrees, and even delving into philosophy, sociology, and publishing research in these fields.
Date:
October 13, 2021

to

October 14, 2021