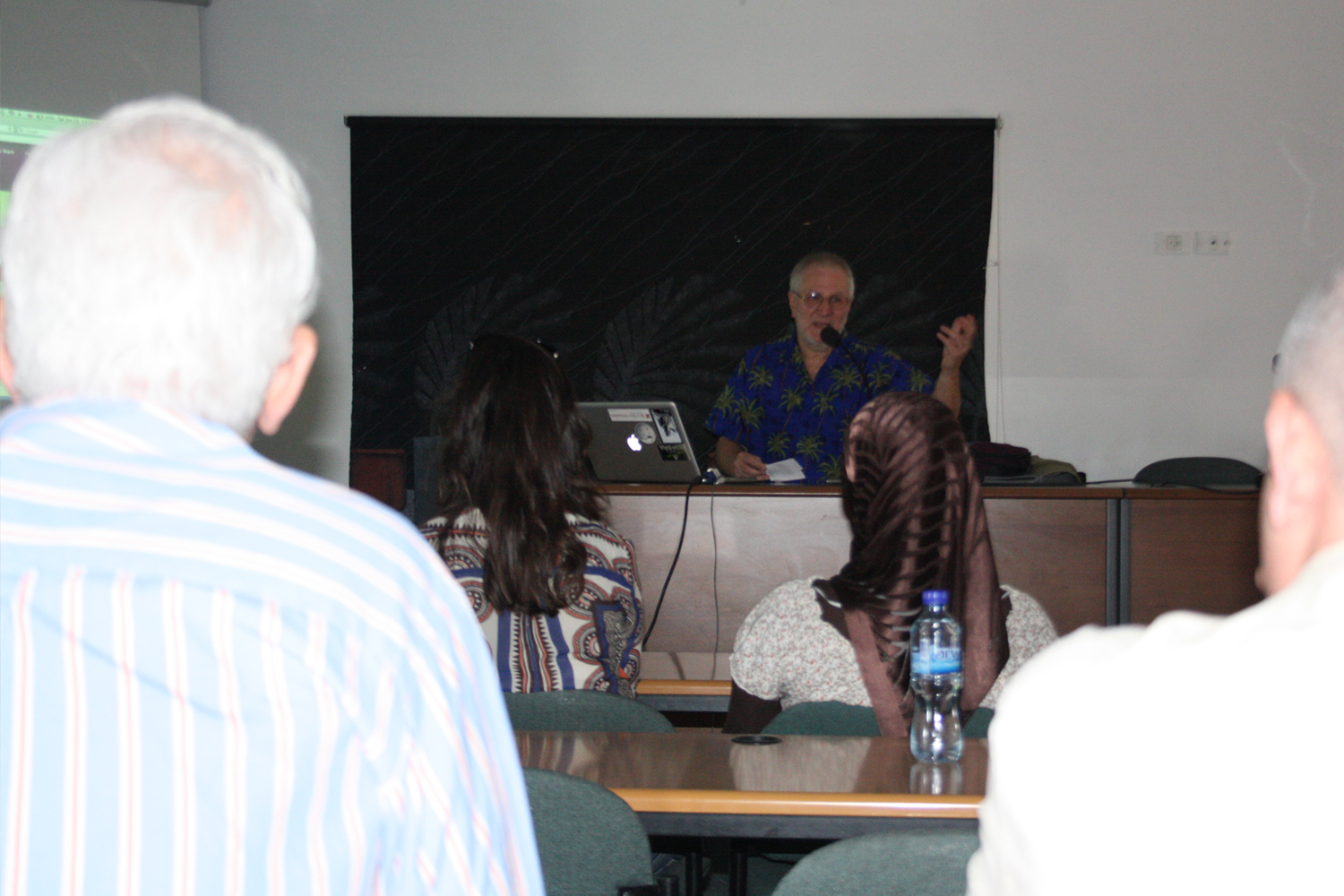 Birzeit University Museum hosted American researcher Dan Walsh who gave a lecture entitled "A Pixel is Worth a Thousand Verbs: the Contemporary Palestinian Poster". In this lecture, the artist talked to the audience about the  Palestinian Poster Archive Project.  He explained during the lecture the objective of his project, and he referred to his website to demonstrate  examples of these posters. The lecture was concluded with a discussion with the audience.  
Partnership : Ramallah Municipality and , PARC.
Participant : American researcher "Dan Walsh".
Date:
July 23, 2012

to

July 24, 2012