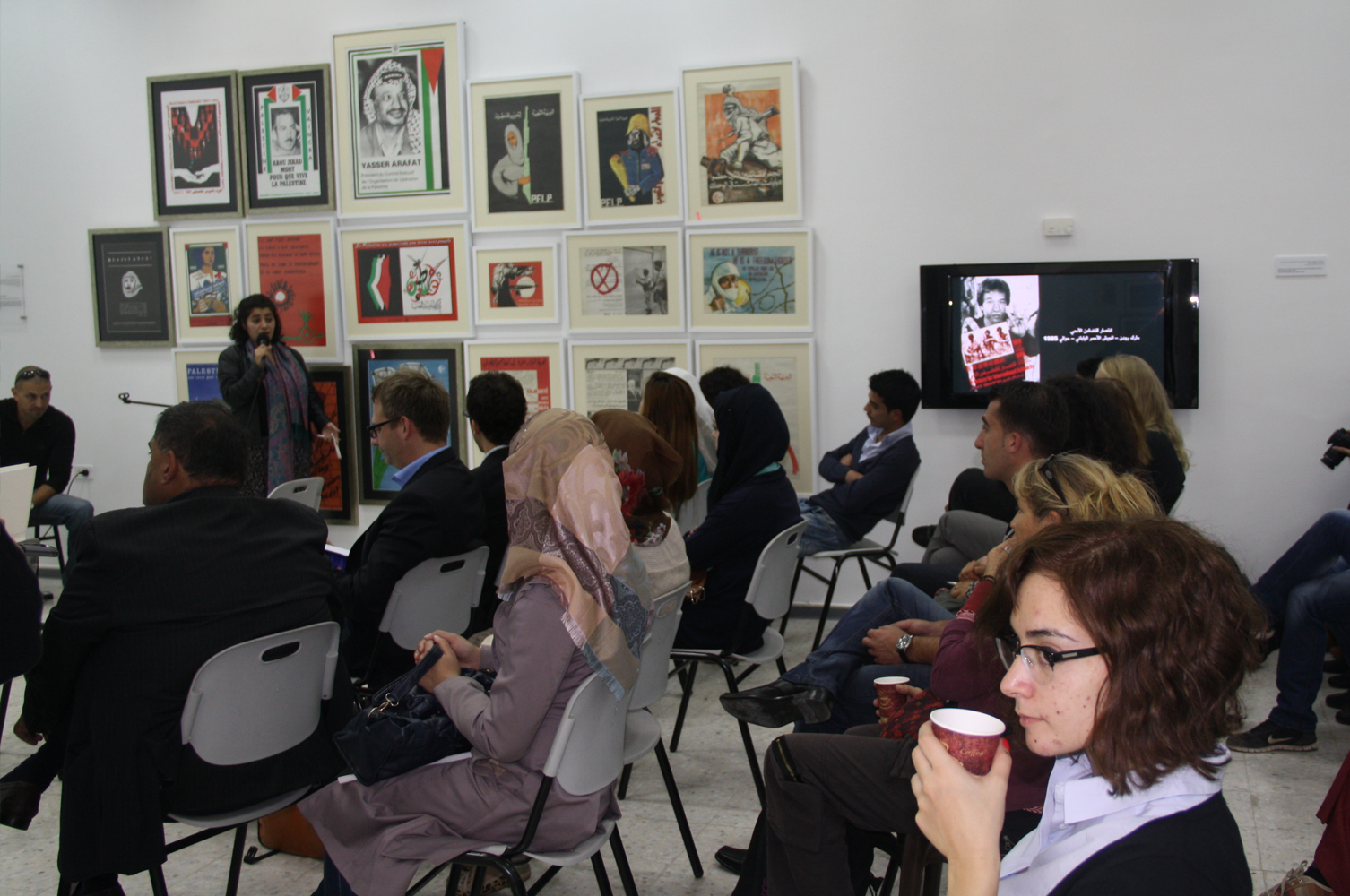 Myrtle Winter-Chaumeny (UNRWA), members from Campus In Camp Initiative, Shurouq Harb, Issam nassar, Stephanie latte. 
This activity comes as part of a cultural program examining questions around Palestinian displacement. The first event looked at visual representation and archives. The session began with historical review for images from Myrtle Winter-Chaumeny (UK), photographer and founder of the UNRWA media unit, as well as rare family archives, Israeli military state archives, as well as photographic archives from the International Committee of the Red Cross and the Quakers, Issam Nassar from Palestine analyzed these historical representations and trace their local impact on Palestinian visual culture. Campus in Camps, an alternative education model that recognizes the camp as a site of social invention, presented some of their interventions across five refugee camps in Fawaar, Arroub, Dheisheh, Aida and Beit Jibrin.
Partnership :  Camps in camps, EUNIC, BZU.