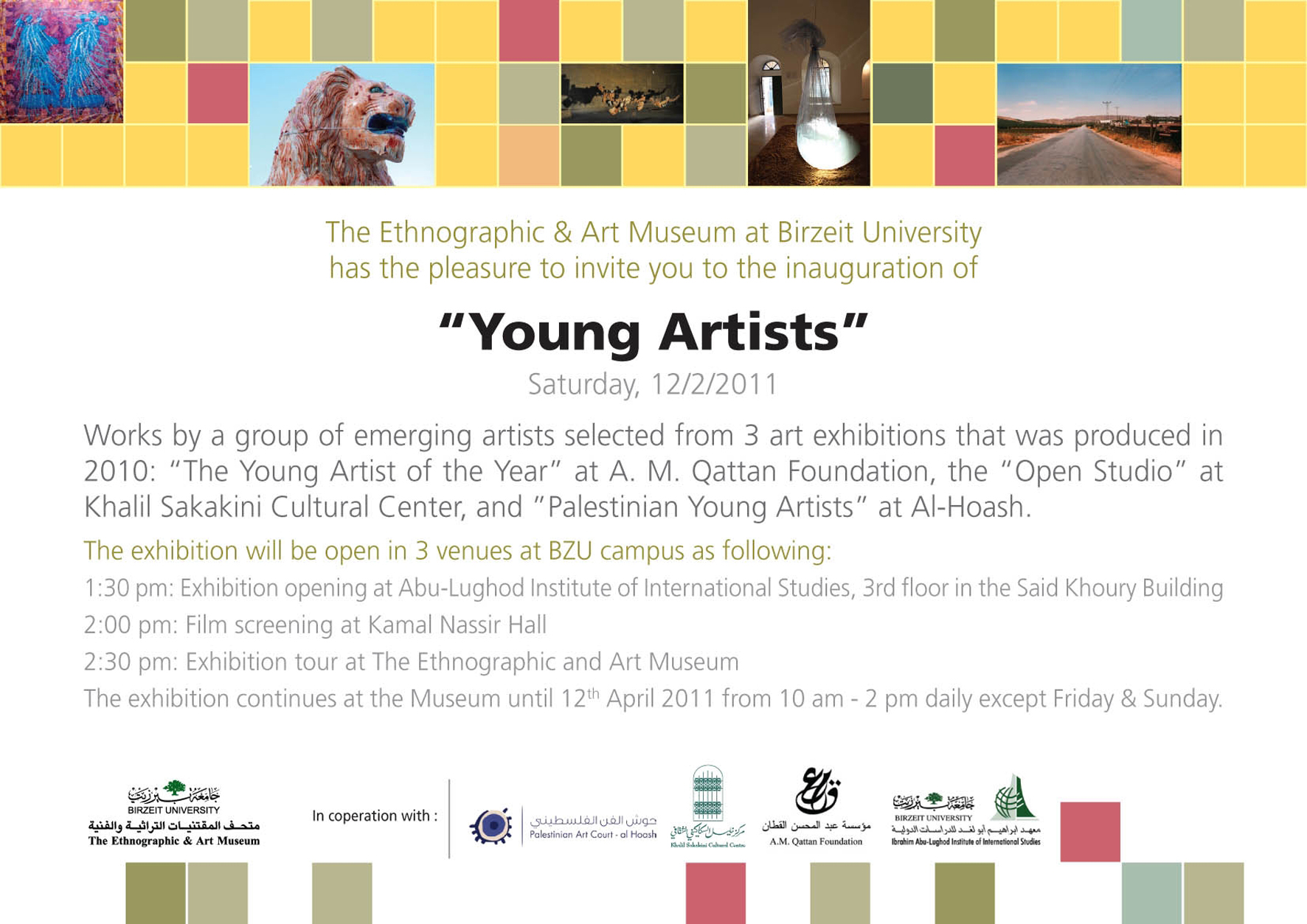 The exhibition displays artworks for the group of young artists who won sponsorship from local cultural institutes in 2010. The exhibited artworks allow students to explore a variety of concepts and mediums used in contemporary art, and assess the contribution of such mechanisms to understand and formulate 'meaning'. The exhibition is a mean to bring the young student's community closer to the practice of art and to the infinite possibilities for interaction, exchange and change along the malleable boundaries between that which is deemed political, social and human.

Art works are installed in different spaces in the university. Jumana Manna's "Cast Out of your Tomb" is displayed in Abu Lughod Institute, while Mohammad and Ahmad Abu Naser's "Gazawood" movie is screened in Kamal Naser Auditorium.
Participating artists: Mohammad and Ahmad Abu Naser, Dina Matar, Abdallah Al Ruzzi, Jumana Manna, Ayed Arafah, Salama Safadi, Yazan Khalili, Mohammad Hawajiri, Mohammad Fadel, Mirna Bamieh, Shatha Safadi, Edward Salem, Randa Maddah, Inas Halabi, Nour Abu Arafeh.