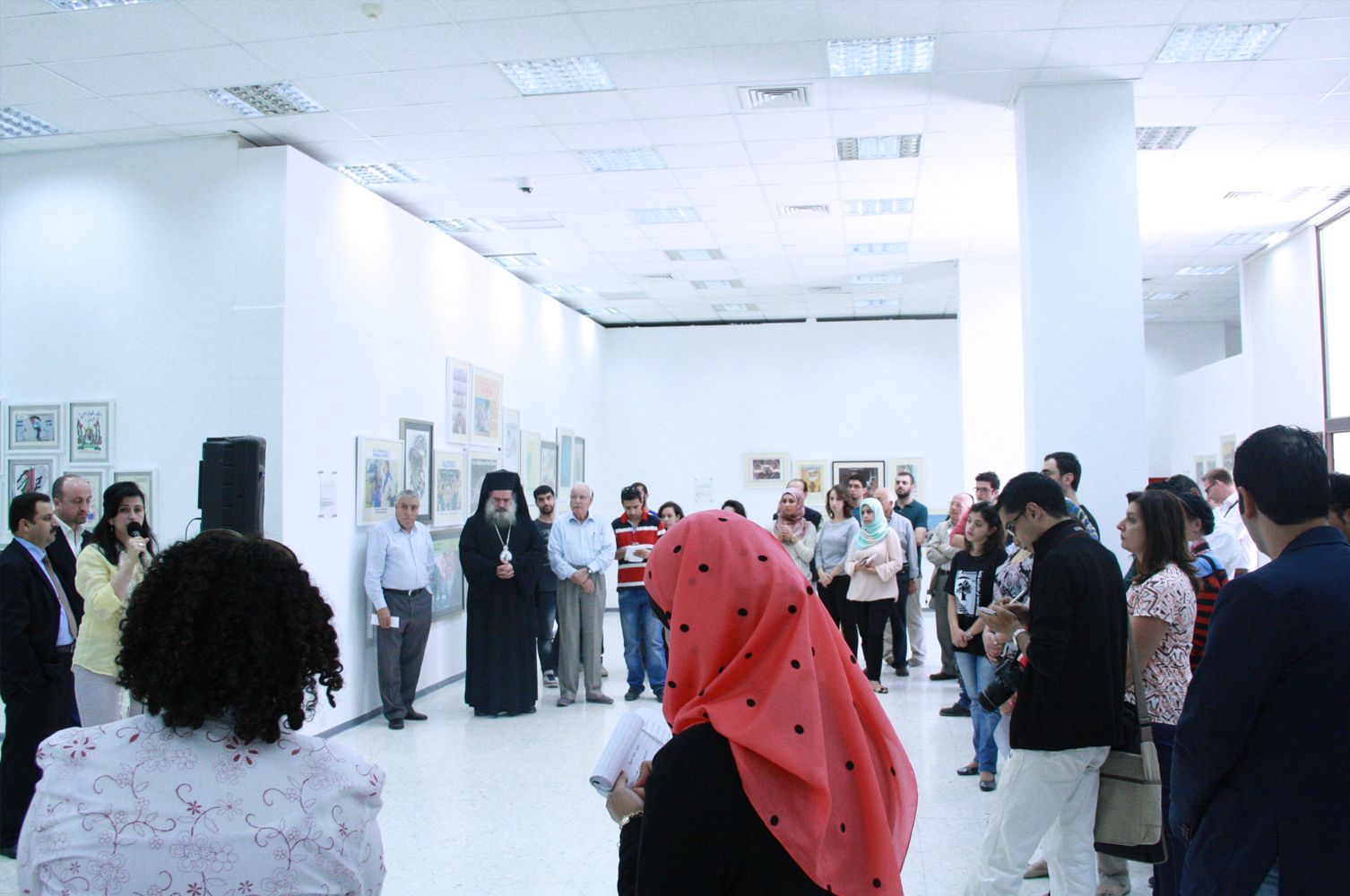 BZU Museum opened the first edition of the "Political Posters in Two Private Collections" exhibition, where it presented about 160 Palestinian political posters vary in topics and visual representations that reflect different themes such as refugees, the first intifada, the closure of Palestinian universities, martyr, political parties, student movements and others. The displayed posters belong to George Michelle Al-Lama and Dr. Saleh Abdel Jawad. The exhibition offers an opportunity to view a range of visual representations and art forms that have developed in the Palestinian political poster art, which significantly contributed to the formulation of what has been circulating as "The Palestinian National Identity". The exhibition also offers visitors an opportunity to participate in the exhibition by displaying their documents and posters related to the exhibition concept, beside a small station for searches to be used by the students and researchers. Through this exhibition BZU museum seeks to promote attention to the individual and institutional belongings considering them material for knowledge production.
Participant :   George Michael Al Ama collection, Dr. Saleh Abd Al Jawad collection
Partnership : This Exhibition was supported by Rosa Luxemburg Stiftung- Palestine.
Date:
October 12, 2013

to

October 13, 2013