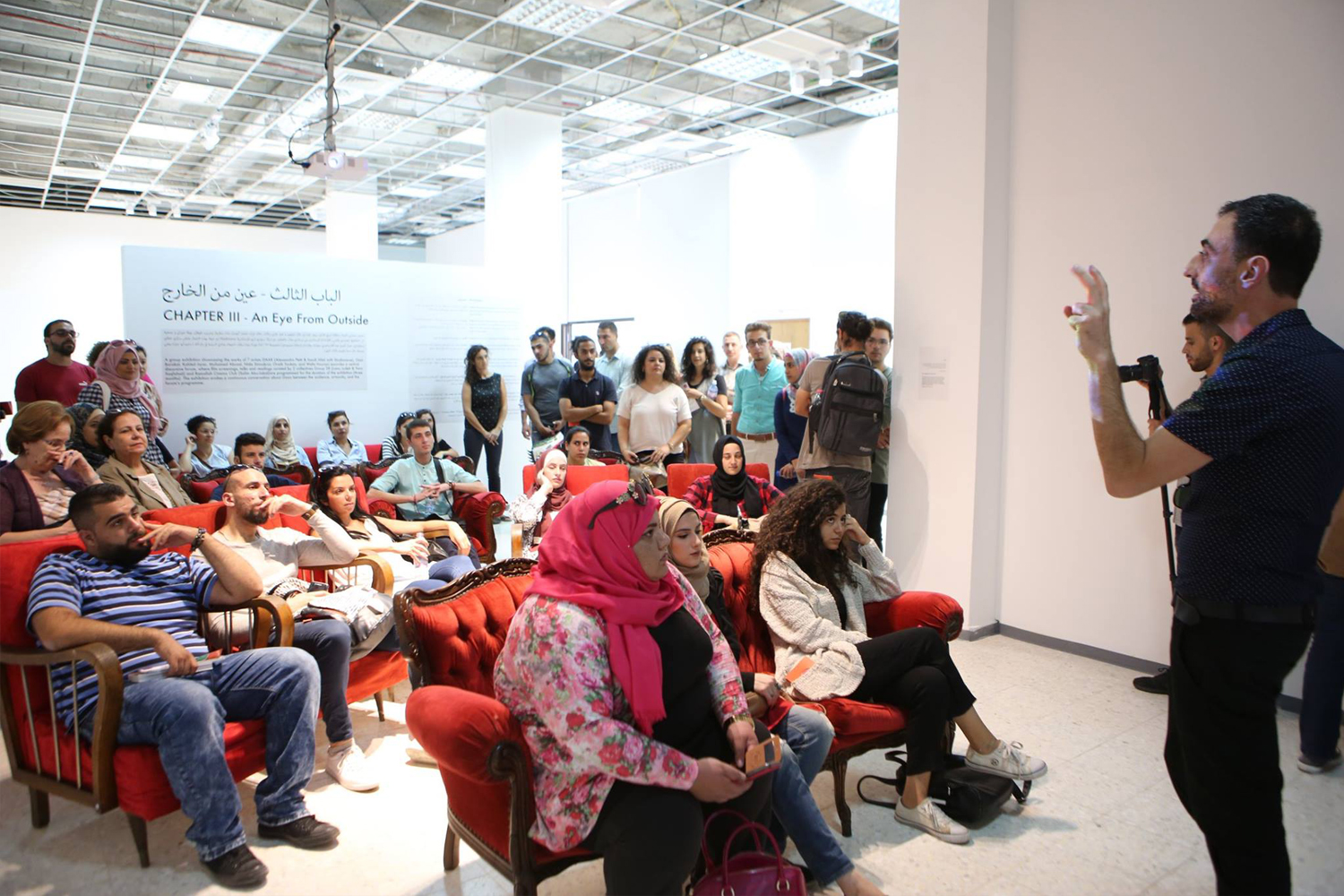 Birzeit University Museum inaugurated the 5th edition of Cities Exhibition: "Cities exhibition 5th edition: Gaza-Reconstruction", The Exhibition constitutes an inquiry into the recurrent notion of destruction and re-construction as a systematic reinstitution of societies and subjugation of local modes of resistance. Gaza- Reconstruction, re-questions, whether the inevitable economic doctrine of re-construction, complements the perpetual Israeli military destruction of Gaza, by removing what is left of its social sphere and resilient communities, to replace them with a neo-corporate liberal Gaza. The 5th edition of the esxhibition investigates the dichotomy between the Palestinian political imagination of Gaza and the notion of reconstruction. The attempt takes into account the association  of the multiple dynamisms in global and regional politics; the creation of new spaces for transnational neoliberal economy and global financial structures; the transformation of the Palestinian liberation project; the lack of intellectual and cultural imagination of the postliberation Palestine; and finally the dis/junction of the Palestinian archipelago.
Curated by Yazid Anani
Participants Artists: Mohamed Abusal, Khaled Jarrar, Oraib Toukan, Wafa Hourani, Ghazi Barakat, Nida Sinnokrot, Mohammad Jabali, Rabia Salfiti, Hamido Shatara.
Collectives: DAAR (Alessandro Petti & Sandi Hilal), Studioazue, group28 (Lana Judeh & Yara Saqfalheit), Ramallah Cinema Club (Salim Abu-Jabal), Palestine Regeneration Team - PART (Nasser Golzari & Yara Sharif).
Curators: Rula Khouri, Mohammed Al Hawajri, Tina Sherwell.
Speakers: Asef Bayat, Salim Tamari, Raja Khalidi, Abaher El-Sakka, Adania Shibli, Vivien Sansour, Samir Harb, Anjad Hithnawi, Dana Erekat.
Sponsors : The Arab Fund for Arts and Culture, Rosa Luxemburg Foundation- Regional Office Palestine, CKU: Center for Culture and Development, and DHIP: Danish house in Palestine.
Partners :  A. M. Qattan center for the child, Gallery One, and Ihouse.
Location of the Exhibition: Birzeit University Museum.Main Gallery.Daraj Gallery