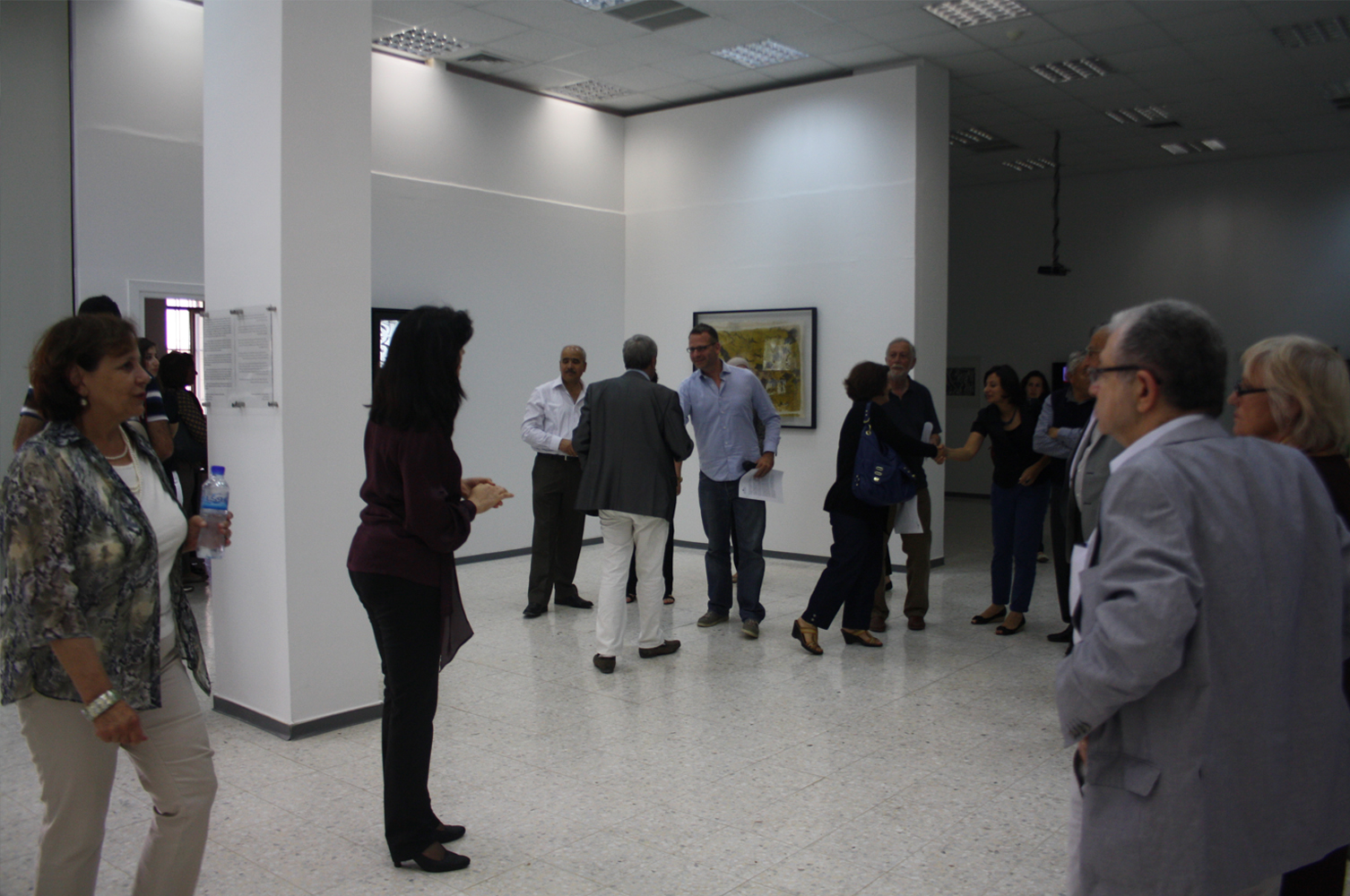 The exhibition Mustafa Hallaj: Diasporic Meanings held at Birzeit University Museum, is organized in cooperation with Al Hoash Gallery. The latter is running an annual program where works of pioneers of the Palestinian plastic art movement are exhibited. The series of exhibitions explores the artistic expedition of the making of plastic art in Palestine in an attempt to preserve Palestinian visual arts experience, especially since the Palestinian visual arts heritage is under threat of disappearance due to lack of systematic archiving, documenting and preserving.
The works of Hallaj were inspired by allegories and symbols from Sumerian, Canaanite and ancient Egyptian mythology, as well as ancient and contemporaneous folk tales, customs and popular songs. His works are replete with visual associations that bring together realistic and symbolic representations manifest in his own contemplation on the Palestinian condition.
Partnership : This exhibition is organized by Palestinian Art Court- al Hoash, and hosted by Birzeit University Museum.
Date:
May 18, 2013

to

May 19, 2013