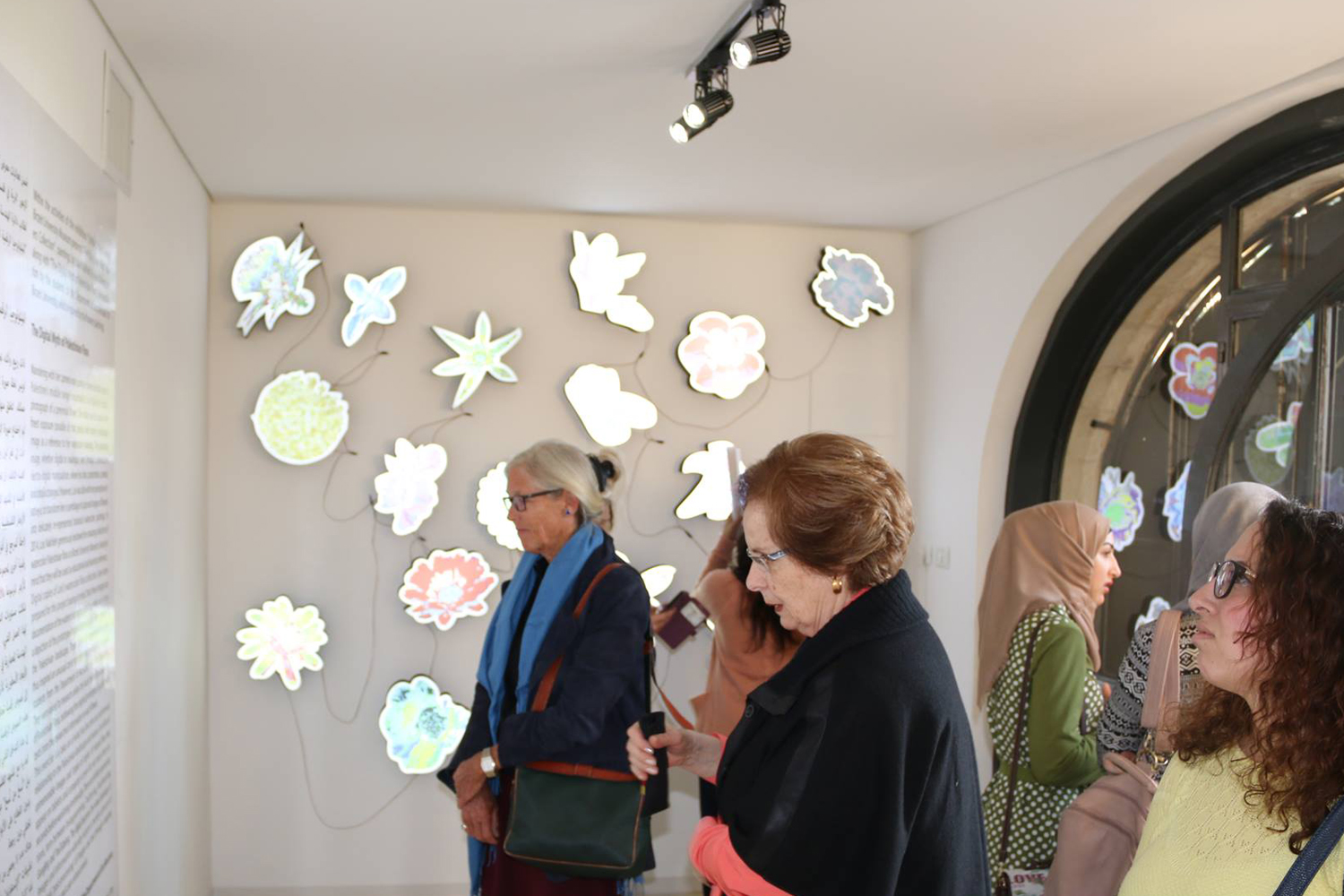 An Installation by the students of the Department of Architecture, Birzeit University inspired by 'The Palestinian Wild Flowers' Collection by Lois Nakhleh & Joan Musgrave.
Participant :  Architecture students department  of  Birzeit University : Duaa Mustafa, Ahmad – Nakhala, Sama Snaf, Ibrahem Abo Alwalya, Shaymaa Mufreh, Ruba Siaj, Halimah Hamdan, Ala Abu Fara, Lina Abu gharbieh, Ahmad Abu Ghazaleh, Hala Najib Ahmad Thalji, Haneen Jadallah, Hanin Rabadi, Wala Samarah, Aziz Bannourah, Narmin Dasouqi, Enas Dar Yacoub, Hussam Barham, Yasmeen Albadareen, Sanaa Injass, Asala Al-Amleh, Lana Nofal, Saja Zeyada, Safaa Mustafa Lina Alaraj, Duna Alamir, Lama Shamasnah, Mahran Abu Hommos Saja Al-Basha, Monther Sbeaih, Mai Alshayeb, Reina Wael, Shahd Fawaqa, Rula Shaheen, Ahmad Ajrab, Shourouk Bilbeisi, Sari Kouba.
Partnership : Birzeit University Museum.
Curator : Dr.Yazid Anani and  Dr.Samar Al-Nazer.