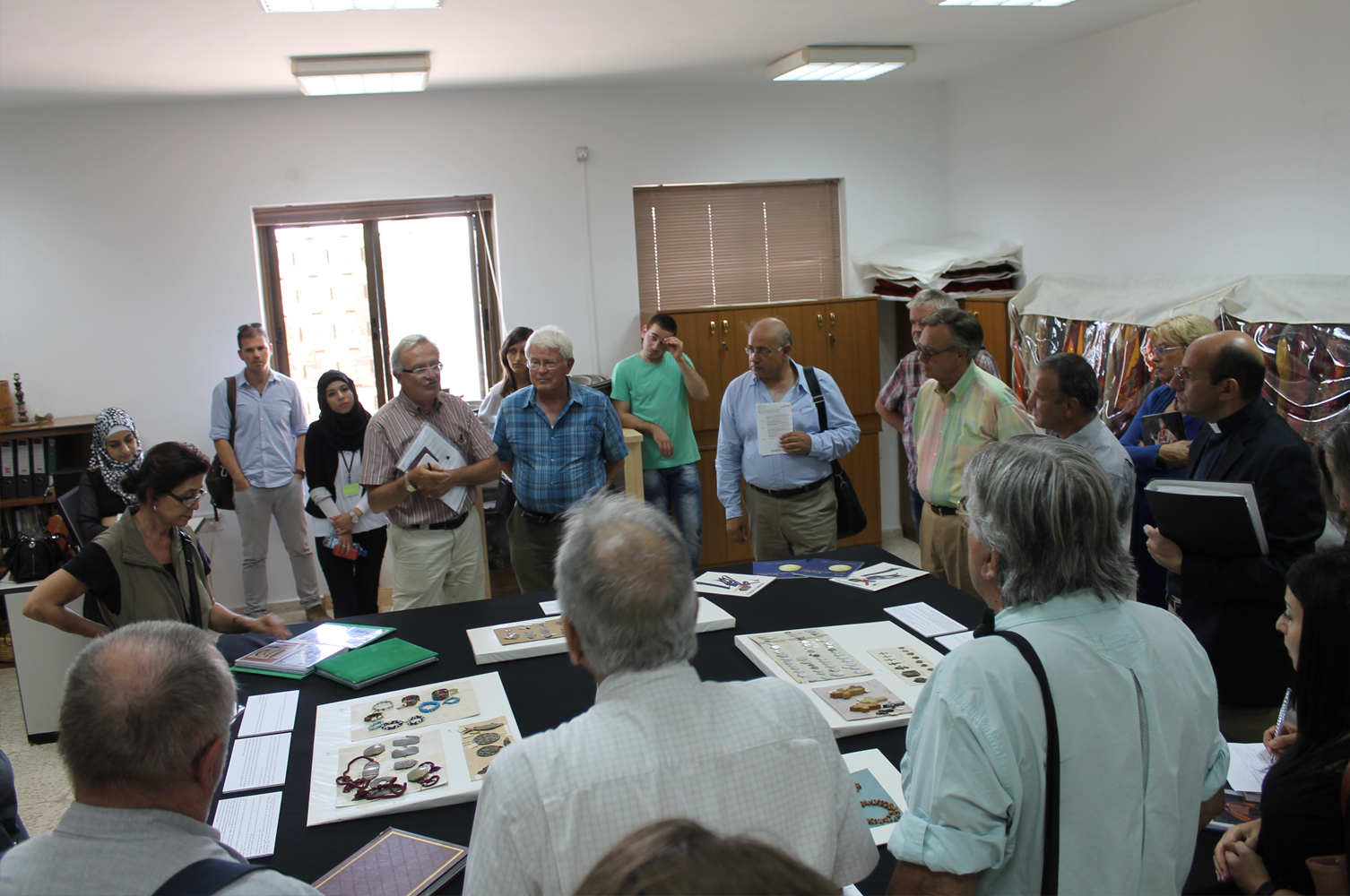 Within the framework of Diyar organizing the seventh international Palestinian identity conference in Bethlehem. Because of the advantage of preserving Canaan collection at Birzeit University Museum, Dar Al-Kalima College of Art and Culture coordinate with the museum to hold a conference dealing with Dr. Tawfiq in Birzeit University context. The visitors went to Canaan Station then to the conference room at the development center where Inass Yassin welcomed the audience, and then Prof. Vera tamari presented Canaan as collector; followed by a presentation by Mr. Tobias Morike who is one of the researchers at Dresden museum in Germany which has several ethnographic collections including the German Lydia Ancelr's collection. The program also focused on the role of Canaan as collector. At the end of the conference, presenters announced about Dr. Tawfiq Canaan's scholarship provided by Dr. Henry Jaqaman and the grandson of Dr. Canaan Mr. Fawzi Mentorh.
Participant : Dar Al-Kalima University College of Art and Culture, Prof. Vera Tamari, Mr. Tobias Morike, Dr. Jorg Schumacher, Dr. Henry Jaqaman, Mr. Fawzi Mantor.
Partnership :  Dar Al-Kalima College .
Date:
August 27, 2013

to

August 28, 2013