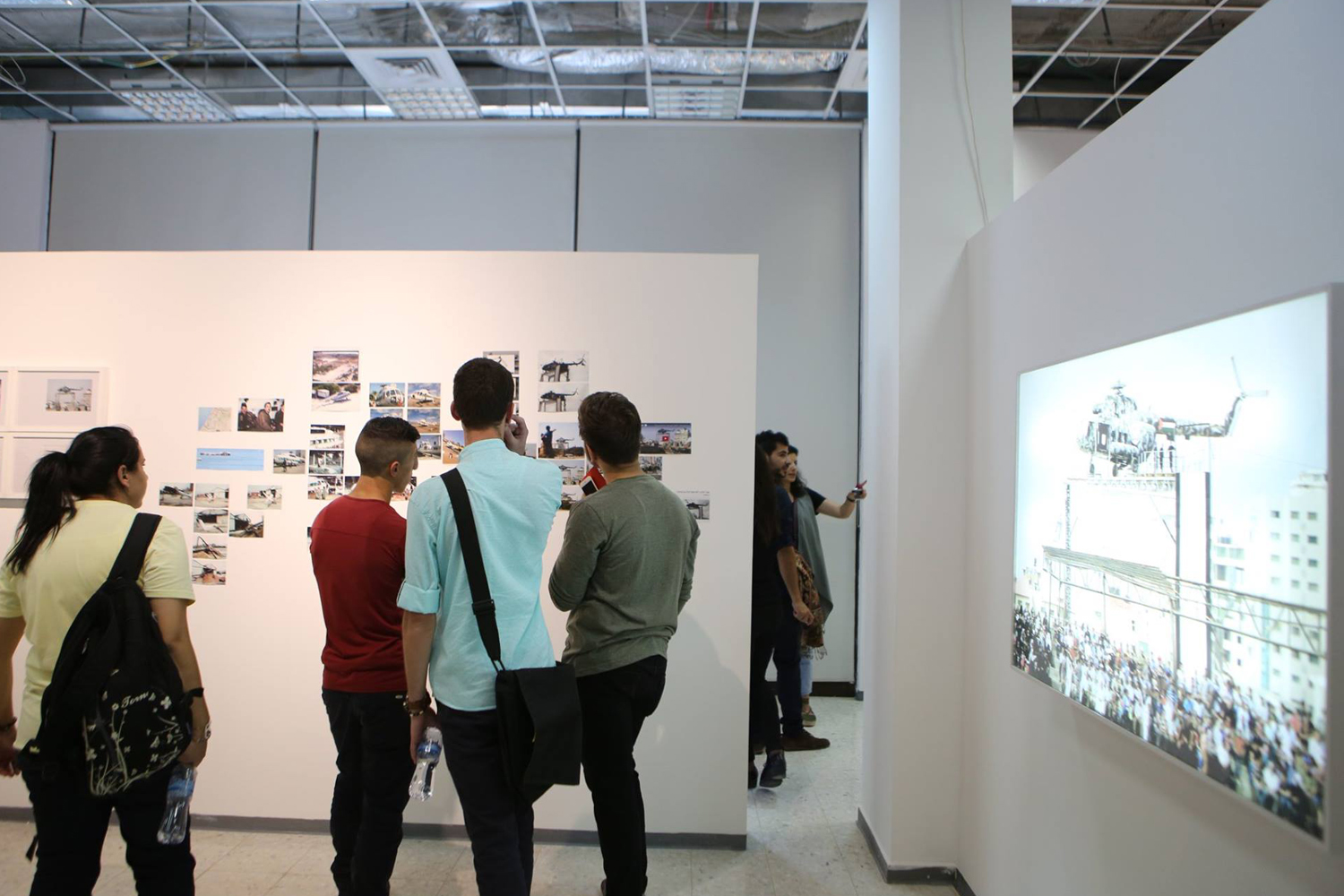 Chapter III – An Eye from Outside is a group exhibition showcasing the works of 7 artists and collectives. It is a forum for film screenings, discussions and readings situated in a social space amidst the artworks. The exhibition evokes the ongoing conversation about Gaza amongst the audience. The discussions address the issues raised in the artworks and the forum's program.
Participant : Artists Mohamed Abusal, Khaled Jarrar, Oraib Toukan, Wafa Hourani, Ghazi Barakat, Nida Sinnokrot, Mohammad Jabali, Rabia Salfiti, Hamido Shatara.
Collectives: DAAR (Alessandro Petti & Sandi Hilal), Studioazue, group28 (Lana Judeh & Yara Saqfalheit), Ramallah Cinema Club (Salim Abu-Jabal, Palestine Regeneration Team - PART (Nasser Golzari & Yara Sharif).