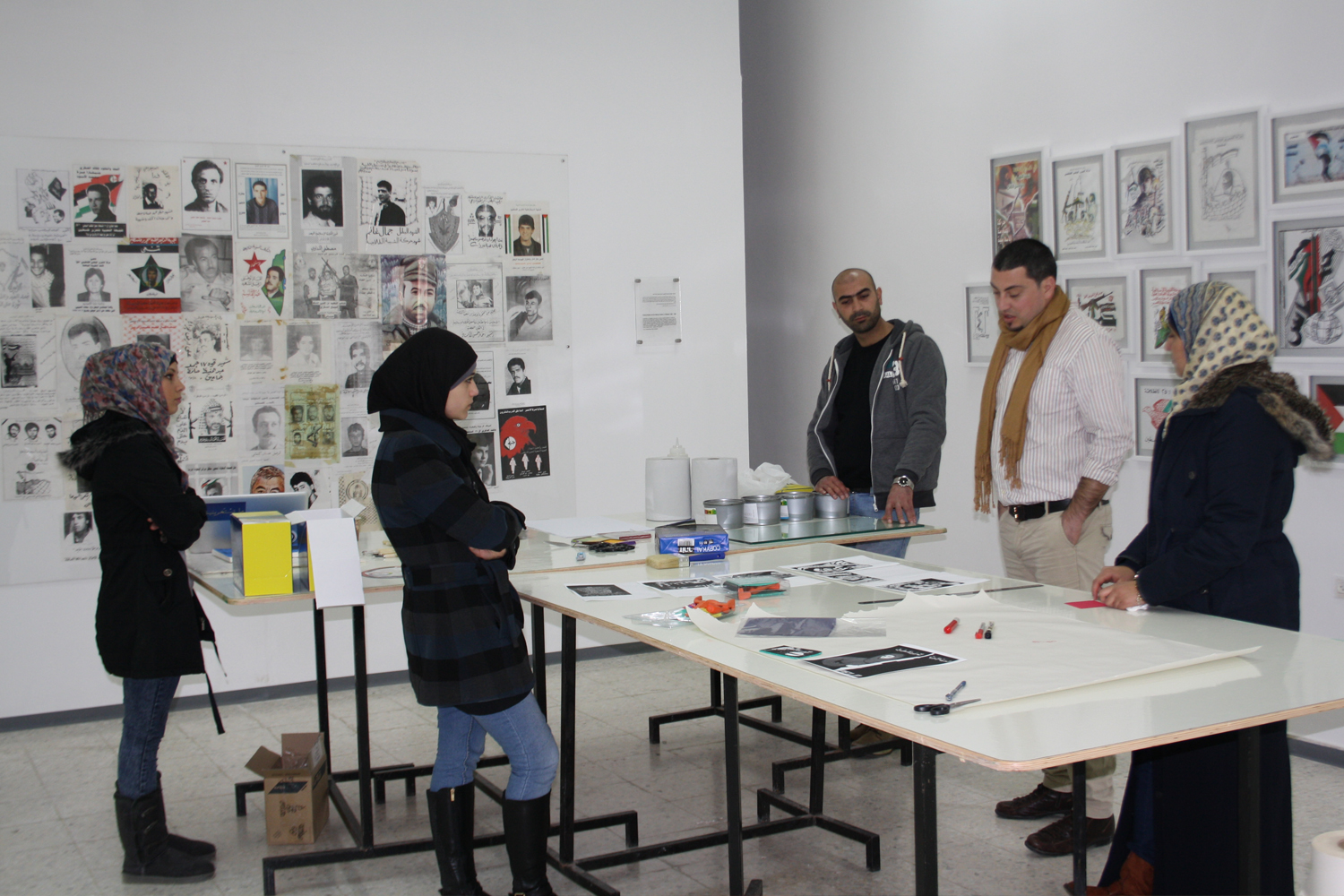 Birzeit University Museum announces its first workshop for craving and printing, which offers the University's students a chance to learn about the methods of design, carving and hand printing using Linoleum. The Workshop will continue for a duration of six weeks, with three hours per week. Students will be assisted in order to be able to transform their ideas into artistic designs, and to extract those designs in the form of posters, printed manually by the students

The organization and implementation of the workshop will be under the supervision of:

Hafez Omar: A political posters artist and an activist in the establishment of the right of return for Palestinians and in defending the rights of Palestinian refugees and prisoners in Israeli prisons. Hafez Omar held many Palestinian political exhibitions in Palestine and in the Arab World, he also provided a number of workshops and lectures about Palestinian Political posters

Ziyad Yousef-Haj Ali: An artist specialized in hand printing techniques, and is also the Arts Production Assistant at Birzeit University Museum. Ziyad was born in Jerusalem, and he now works and lives in Ramallah. He has contributed in many arts activities locally and internationally.
The number of attendants is limited to 10 only. Priority in registration is in order of precedence, and to those who are willing to fully commit to the sessions. The workshop will provide all needed tools and material foe participants. Registration shall be made in person at Birzeit University Reception Office. Registration will close upon the fulfilment of the allowed number.
This workshop is a part of the activities on "Political Posters in Special Groups" Exhibition, and is funded by Rosa Luxemburg Foundation / Palestine Regional Office.
Date:
September 18, 2013

to

September 28, 2013