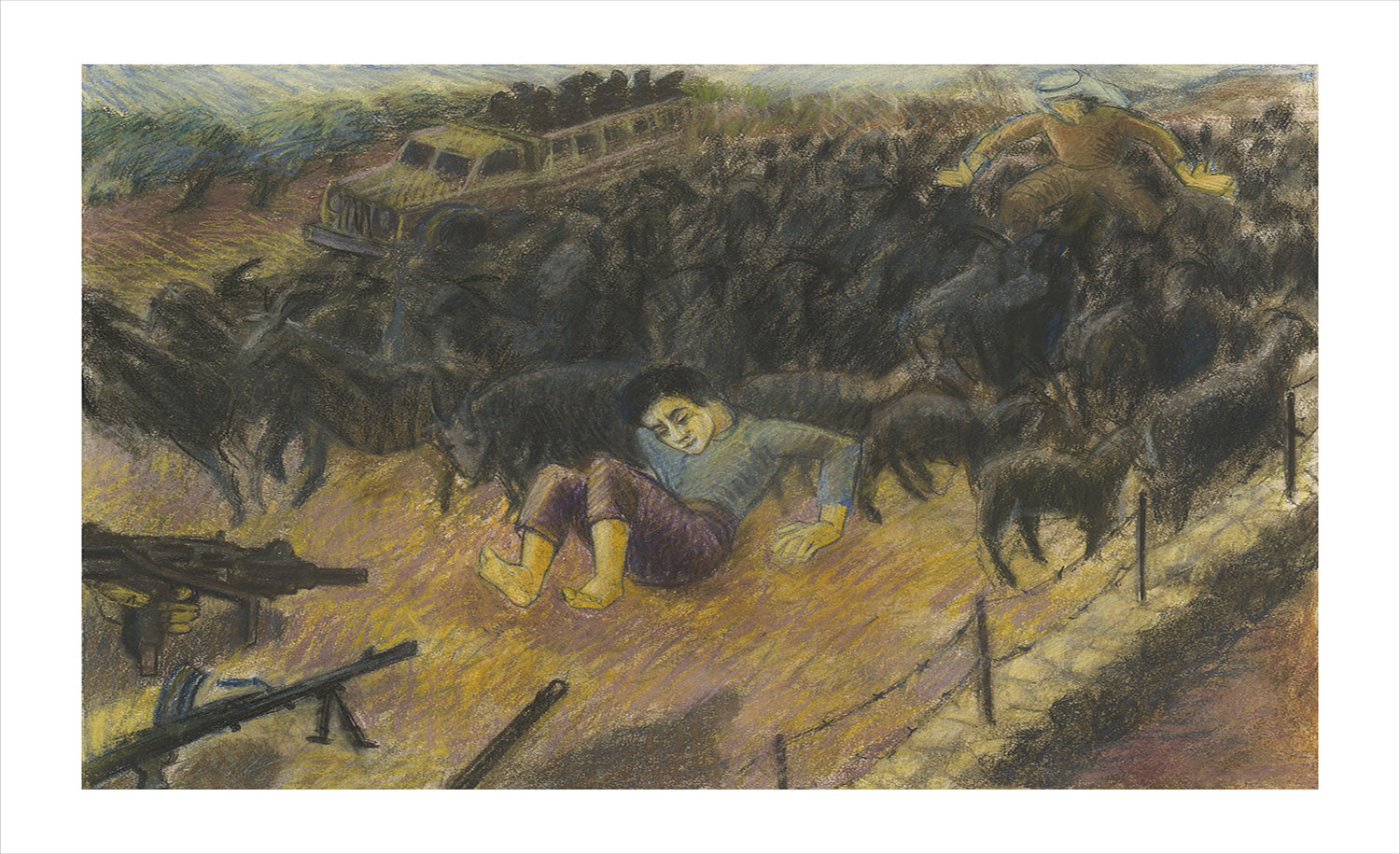 Killed: - Fathi Uthman Easa (12 years old)
             - Uthman Abed Hamad Easa (34 years old), Fathi's father
Drawing number D2145
The 12 year old shepherd boy Fathi Easa was leading his family's herd of black goats home after pasture while his father, Uthman, was shooing them from the rear. The father having learned of the curfew had rushed out to help his son drive the flock home. As they approached the School road, Israeli soldiers confronted them. There were three weapons in their hands and all were aimed at the boy: the semi-automatic Uzi and Bren, as well as a rifle. All were fired and the boy collapsed and died.