Stamp
Collection item image: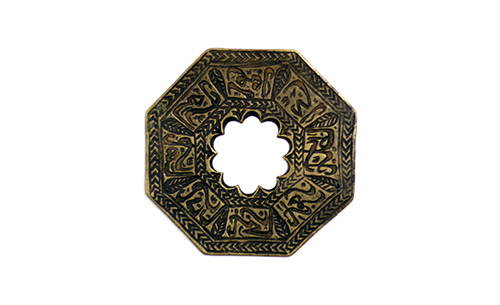 Collection item description:
Octagonal talisman with meandrous middle circle. The writing is on one side, saying a Duaa (prayer) [citing 8 names of God cited in the holy Quran: يا حنان يا قيوم يا حي يا سلطان يا رحمن يا رحيم يا ديان يا منان]. The piece was bought from a person named Ohan for 400 mils on the 4th of September 1940.
Dimensions:
Length: 5.5 cm Width: 5.5 cm