Stamp
Collection item image: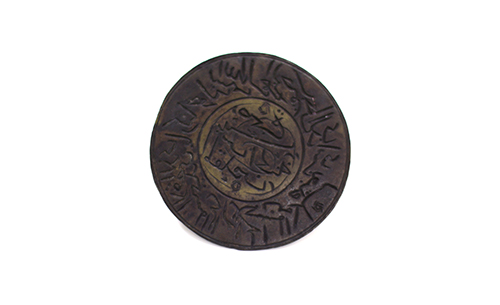 Collection item description:
Double framed round stamp. Engraved on the upper frame a verse from Surat Al-Isra "Exalted is He who took his servant by night from Al-Masjid Al-Haram to Al-Masjid Al-Aqsa whose surroundings We have blessed." And engraved in the inner frame "The rock of the Holy City is from Heaven". Canaan obtained the piece in 1942 for 500 mils.