Stamp
Collection item image: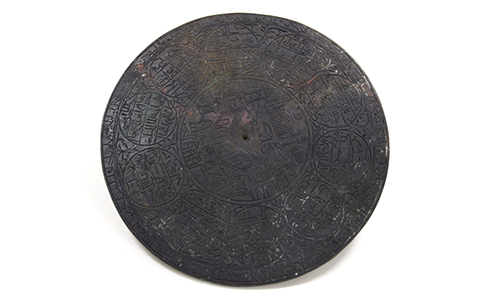 Collection item description:
Round black stamp in its  middle lies a big circle where the dome of the rock is drawn surrounded by smaller circles with Arabic letters. The outer ring of the stamp also has Arabic letters. Canaan obtained it in 1942 for 1 pound from a Shaikh at Al Haram.
District:
Jerusalem (Middle East, Palestine)