Stamp
Collection item image: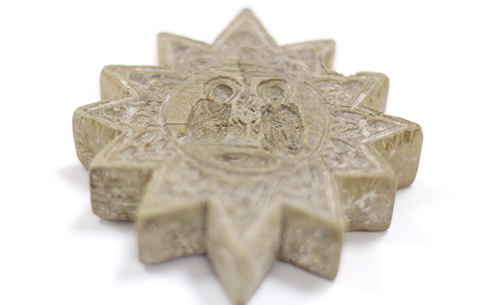 Collection item description:
Star shaped stamp with 12 rays (or sun). It has a circle in the middle with an engraving of the image of Mary, Joseph and Jesus Christ.  On each ray, engraved an image of a saint. It was used to stamp soap. Canaan obtained it in 1943 from a Christian woman who made soap for pilgrims.
Dimensions:
Length: 13.5cm Width: 11.5 cm Thickness: 2.5 cm