Stamp
Collection item image: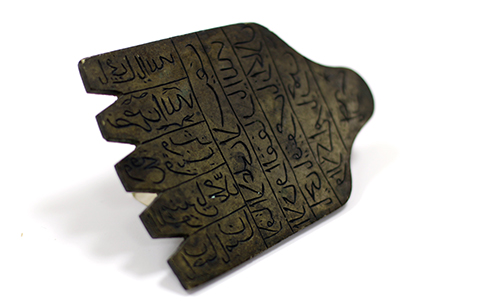 Collection item description:
Yellow Palm shaped stamp with Duaa (prayer) written in Arabic and a back handle. The Duaa says: "يا شافي يا الله، نصر من الله، وفتح قريب، وبشر المؤمنين، يا محمد يا حنان يا منان ". On the five fingers inscribed another Duaa [praising Ali and his sword, and citing names of God in prayer]. It was obtained in 1914 from a Shaikh.
Dimensions:
Length: 10.0 cm Width: 7.5 cm