Stamp "Seal Stamp"
Collection item image: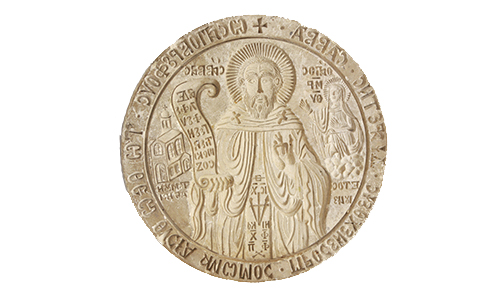 Collection item description:
Round shaped stamp with an image of a saint and Latin writings engraved in Greek letters. A Cross is carved on the top and a grip handle is attached to its bottom part so that it is used as a stamp. The piece was obtained from Monk Theodorous in 1942.