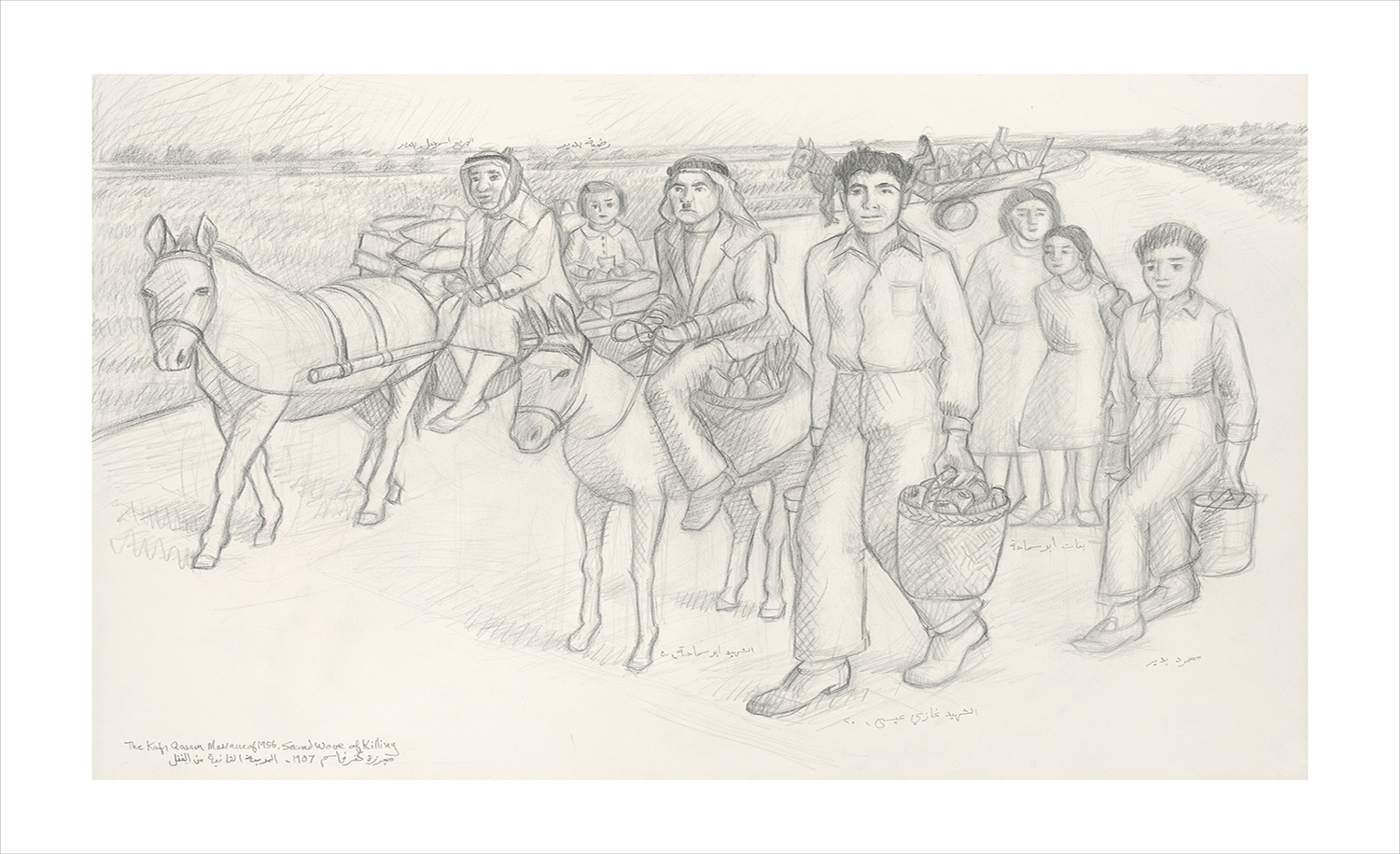 Killed: - Muhammad Abdal-Rahman Asi known as Abu Samaha (50 years old)
             - Ghazi Mahmoud Darweesh Easa (20 years old)
Wounded: - Isma'eel Mahmoud Bdier
Escaped:
                 - Mahmoud Rasheed Bdier (14 years old),
                 - Muhammad Abdal-Raheem Easa
                 - Radiyya Bdier (eight years old)
                 - And three others two of which were probably Abu Samaha's daughters
Drawing number D2144
It was evening and Mahmoud Bdier, 14 years old, was returning home, walking next to the cart of his paternal uncle, Isma'eel Bdier, who was driving while his eight-year-old daughter, Radiyya, sat in the back. Accompanying the cart were several others, including Abu Samaha, 50 years old, who was riding a donkey, and Ghazi Easa, who was 20 years old, carrying vegetables. All were heading home anticipating dinner, rest, and the daily curfew to begin at 9:00 p.m. Suddenly, soldiers of the Israeli Border Police stopped them and showered them with bullets. Abu Samaha and Ghazi died immediately while Isma'eel was heavily wounded but survived. The children, Mahmoud with his cousins, Muhammad and Radiyya, kept walking along and thus saw the corpses from the previous wave as well as the subsequent killings of the Third and Fourth Waves before reaching safety.