Roman White Dress
Collection item image: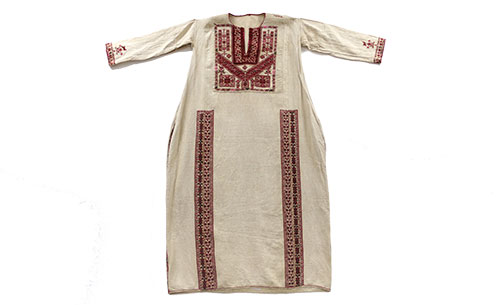 Collection item description:
Roman white dress with regular long sleeves that show floral motifs, also shown underarm and on the sleeve end. Two thick embroidery works are identical on both sides with intense embroidery on the tail. The chest panel embroidery is embroidered with different motifs, where the center of the panel shows a bow topped by two branches of flowers, and under it, there are two squares of embroidery with feathers on the sides. The panel is framed by flowers. 
District:
Ramallah (Middle East, Palestine)
Dimensions:
Length: 131.0 cm Width: 139.0 cm