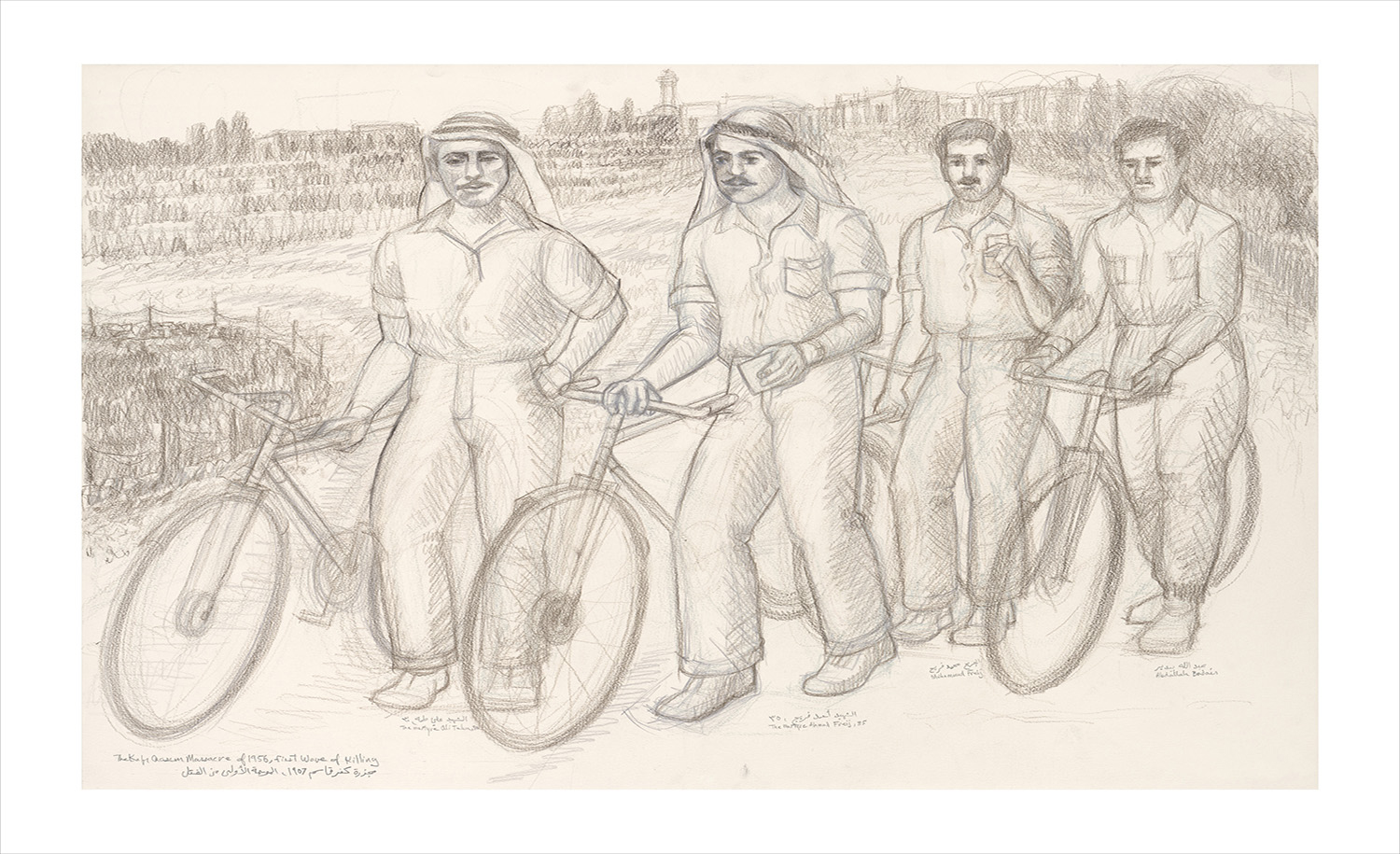 Killed: - Ahmad Muhammad Freij (35 years old)
             - Ali Uthman Taha (30 years old).
Wounded:
           - Mahmoud Ahmad Freij
Escaped:
           - Abdallah Ismeer Bdier,
Drawing number D2142
Five minutes before the curfew and unaware of it, four quarry workers were returning home to Kafr Qasem riding their bicycles. When confronted by Israeli soldiers with whose harassment they were familiar, they dismounted and reached for their identity cards. Instead, an order to "harvest them" was given. Two of them, 35 years old Ahmad Freij and 30 year old Ali Taha, fell mortally wounded and died immediately. Both were fathers of young children. The two others, Mahmoud Freij, Ahmad's brother, and Abdallah Bdier, managed to escape. Mahmoud was wounded in the thigh and crawled to an olive tree and hid until morning.