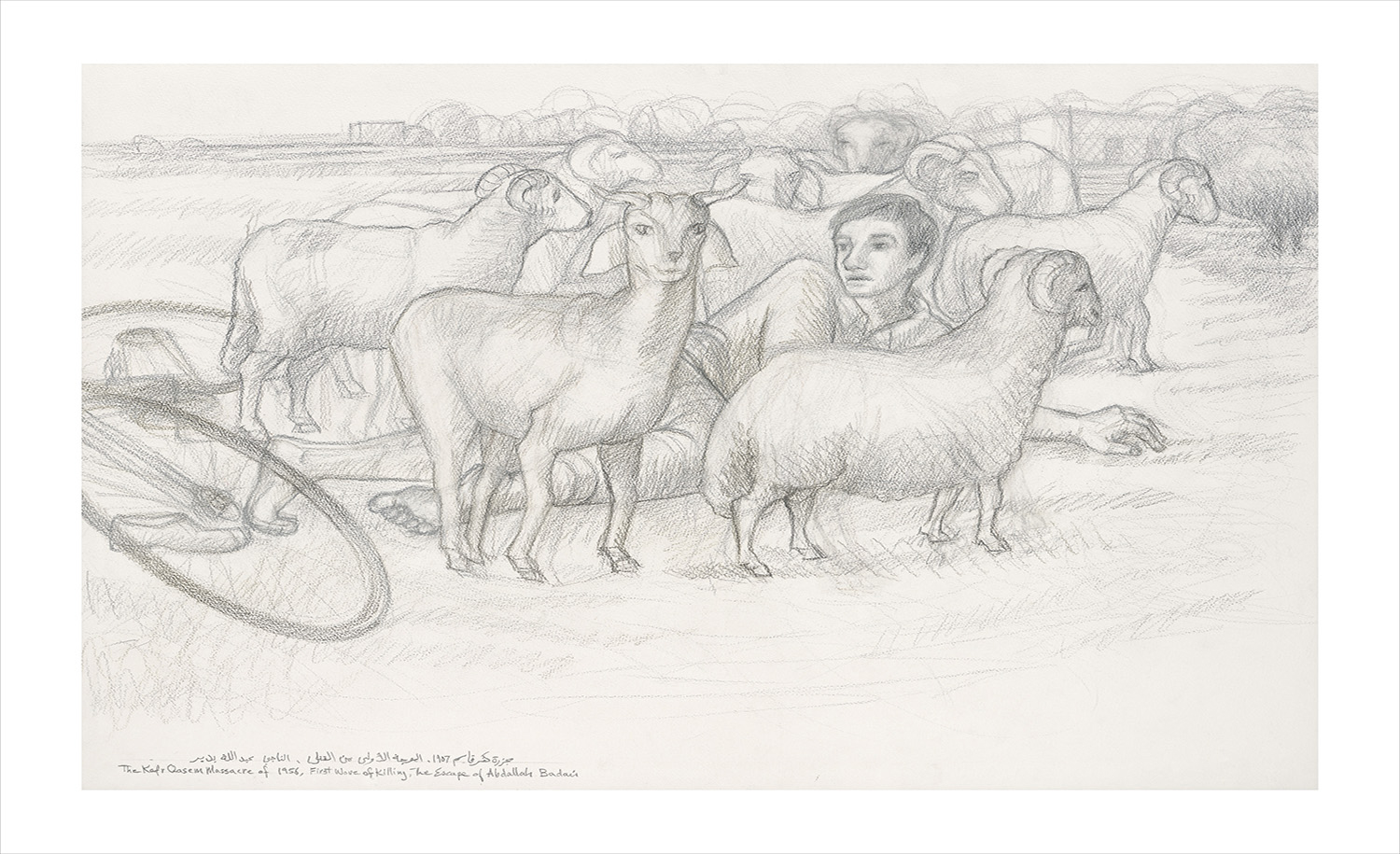 Escape: - Abdallah Bdier
Drawing number D2143
Abdallah Bdier was shot at when bicycling home after work with his brother and two comrades in the First Wave of killing at the western entrance to the village. He immediately fell to the ground and pretended to be dead. When he first tried to crawl away, he was shot at again, and again he remained still. Later he took the opportunity to escape the killing area by crawling between a few of the black goats scattered during the Third Wave of killing. It was getting darker by then and this helped camouflage him.