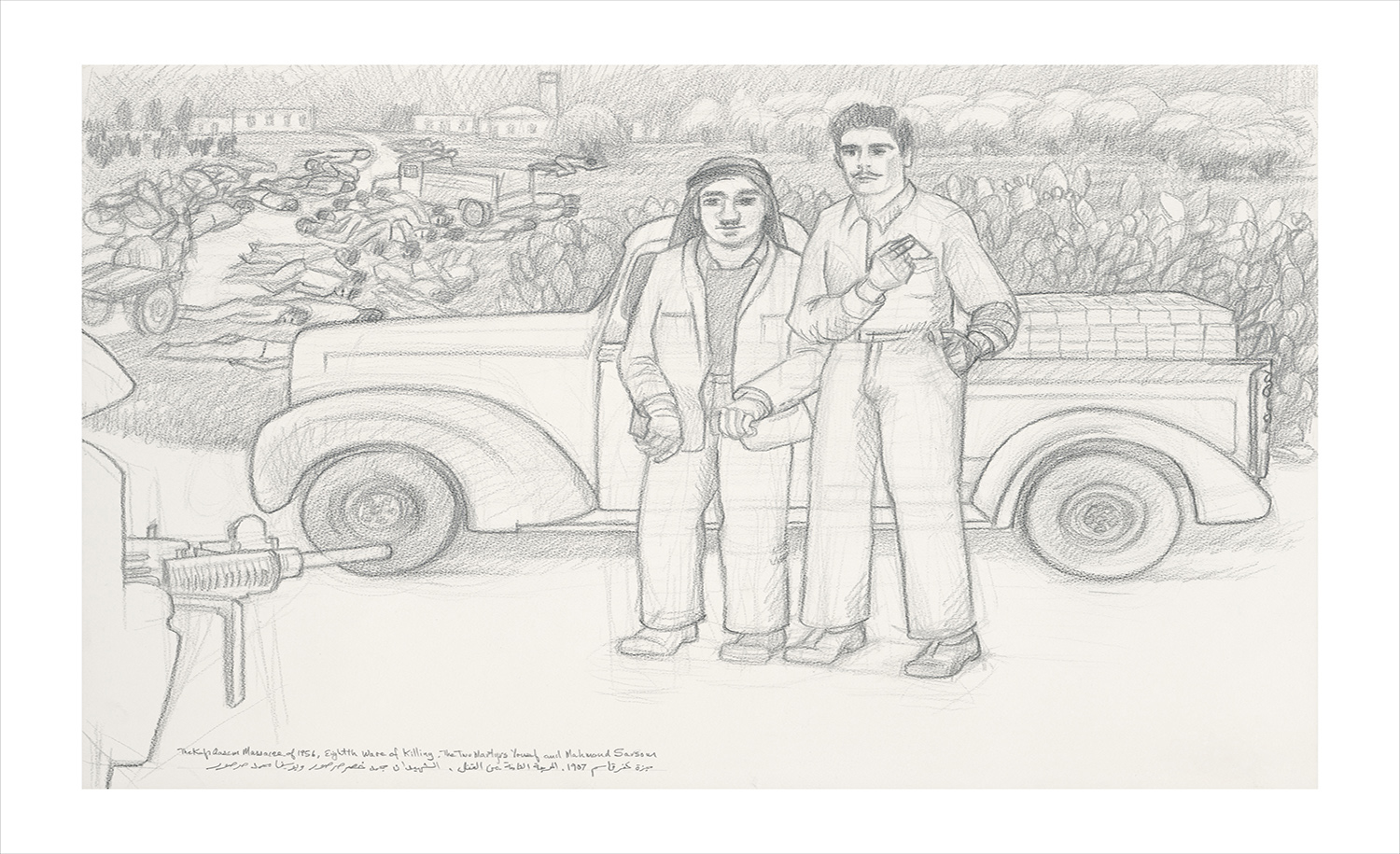 Killed: - Mahmoud Khader Sarsour (27 years old)
             - Yousef Muhammad Sarsour (52 years old)
Drawing number D2153
Mahmoud and his uncle Yousef Sarsour were returning home in a truck loaded with cement blocks. They were unaware of the curfew but knew well the cruelties of military rule. They were stopped by soldiers who had positioned themselves dozens of meters west of the scene of their previous assault. Even so, the two villagers could see the previous horrors when ordered to get out of the truck. They resisted but the soldiers pulled them out forcibly and shot them both dead.