Bell
Collection item image: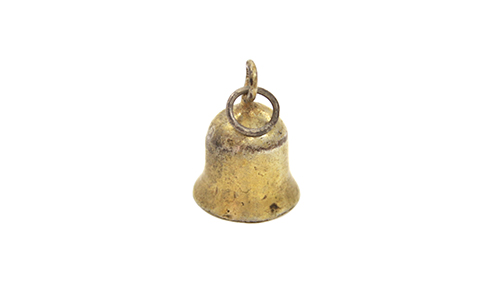 Collection item description:
A traditional shaped small sized copper bell in golden color with a pendant hanging loosely in its interior. The pedant is a coiled wire with several twists at its end. Canaan obtained it in 1945 for 250 mils.
Usage:
Worn as a charm preventative from evil spirits.
District:
Jerusalem (Middle East, Palestine)
Dimensions:
Length: 2.0 cm Width: 1.5 cm