Bell
Collection item image: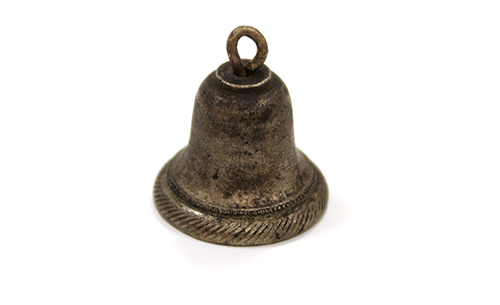 Collection item description:
Bell with a semi- circular pendant  hanging in its interior. Engraved on the surrounding opening of the bell delicate engravings made of lines and dots. On the top of the ring there is a ring used for hanging the bell. Obtained  in 1945 for 250 mils.
Usage:
Worn as a charm preventative against evil spirits
District:
Jerusalem (Middle East, Palestine)
Dimensions:
Length: 3.0 cm Width: 2.7 cm